Sensory-Friendly Easter Bunny Visits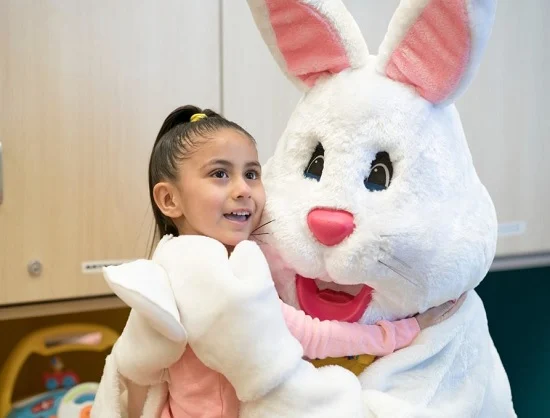 Hippity-hoppity, the Easter Bunny is on its way!
Sensory-friendly Easter Bunny visits are happening at sites throughout Illinois and the St. Louis area. Individuals of all ages and abilities may schedule an appointment.
The visits will take place in a calmer, quieter environment that supports visitors' sensory, physical and developmental needs. Autism Speaks is partnering with Cherry Hill Programs to provide these special Easter Bunny photo events.
The Bunny Cares experiences are free. Photos will be available to buy at each event.
You can see the Easter Bunny on March 26 at the following locations (in the "Reserve" section for each location, click on the "Events" button and select "Bunny Cares"):
Reservations are limited. Visit the Bunny Cares website for a complete list of sites and to reserve your spot.
Many communities are also hosting sensory-friendly egg hunts and opportunities to meet the Easter Bunny. To find these events and other family-friendly spring activities, hop on over to our Special Events page.
2020 Census Matters for Children With Special Healthcare Needs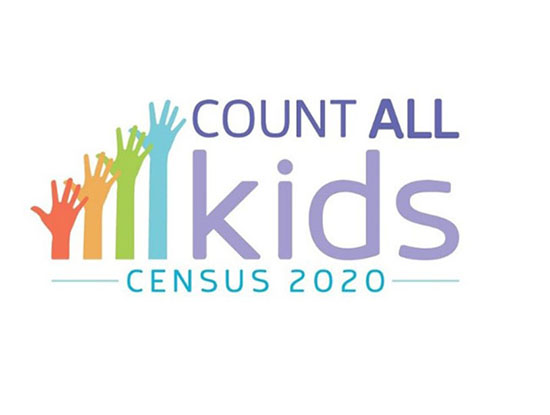 The count helps support key programs and services for children and families.
Every 10 years, the U.S. Census Bureau counts all people in the United States. This count determines how much federal money is available for services and programs for children, including those with special healthcare needs.
By filling out the 2020 census form, parents can help ensure their children have the resources they need.
In March, the government will send every household a letter in the mail. This letter has instructions on how to fill out the census form.
The form asks for a count of everyone living at the address as of April 1, 2020. The count should include babies, young children and children with special healthcare needs and disabilities.
During the 2010 census, nearly one million young children were not counted, according to the Association of Maternal and Child Health Programs (AMCHP).
If young children are not counted in the 2020 census, the following programs could lose funds:
Medicaid
Children's Health Insurance Program
Supplemental Nutrition Assistance Program (SNAP)
Title I funding
Individuals with Disabilities Education Act (IDEA) special education funding
Head Start
Childcare and Development Block Grants
States and communities also use census data to fund and develop programs and services for children and families.
All census responses are confidential. Your answers are not shared with anyone and are only used to count the number of people in the country.
AMCHP provides a 2020 census fact sheet for parents. (A Spanish fact sheet is also available.) It explains how the census works, how young children should be counted and confidentiality.
The U.S. Census Bureau also provides helpful resources for parents:
You can also watch the Census Bureau video below:
Focus Group: Share Your Insight About Early Intervention

Families of young children with disabilities are invited to participate.
The Early Intervention Clearinghouse (EIC) at the University of Illinois at Urbana-Champaign is conducting focus groups with families of young children with disabilities. The purpose is to learn their perspectives about needed supports, information  and services.
Participants must be the parent or family member of a young (age birth to 8 years old) child who received Early Intervention services.
The focus groups will be held at four different locations:
Chicago – Family Resource Center on Disabilities, 11 E. Adams St. Suite 1002,  on March 22 at 10:30 a.m.
Normal – Eastview Christian Church, 1500 N. Airport Road, on March 29 at 5:30 p.m.
Grayslake – Therapeutic Links, 998 Progress Drive, on April 6 at 10 a.m.
Villa Park – Easterseals DuPage & Fox Valley, 830 S. Addison Ave., on April 10 at 7 p.m.
For more information and to participate, please contact Meghan Burke at (217) 300-1226 or meghanbm@illinois.edu.