Chicago Regional Office
Contact Info
722 W. Maxwell St.
3rd Floor, Suite 350
Chicago, IL 60607-5017
P:

(312) 433-4114

TTY:

(312) 433-4122

F:

(312) 433-4121

Toll Free:

(800) 425-1068
Hours
Monday - Friday:
8:00am - 4:30pm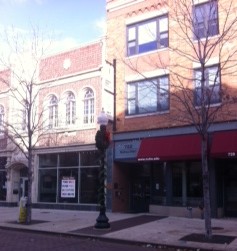 Satellite Offices
Craniofacial Clinic
Lurie Children's Outpatient Center
467 W. Deming Place
Chicago, IL 60641
(312) 433-4114
2nd Wednesday each month
9:00am - 12:00pm
Rehab & Spina Bifida Clinics
Lurie Children's Hospital
2515 N. Clark
Chicago, IL 60614
(312) 433-4114
Rehab 1st Wednesday each month 9:00am - 3:30pm
Spina Bifida 3rd Tuesday each month 9:00am - 12:00pm
University of Illinois Hospital & Health Sciences System
Craniofacial Center
811 S. Paulina St., Suite 161
Chicago, IL 60612
Phone: (312) 996-7546
Local Resources
Aunt Martha's Youth Service Center

Assists families and youths in crisis. Services focus on housing, relationships, homeless youth, youth needing family intervention, and counseling.

Provides care coordination for Cook County residents who have Medicaid insurance and have asthma, diabetes, sickle cell disease, or prematurity. Access learning modules on each specific medical issue.

This site is a directory for locating dentists in the Chicago area.
Browse all Chicago resources