Upcoming Education and Scholarship Opportunities for Young Adults with Disabilities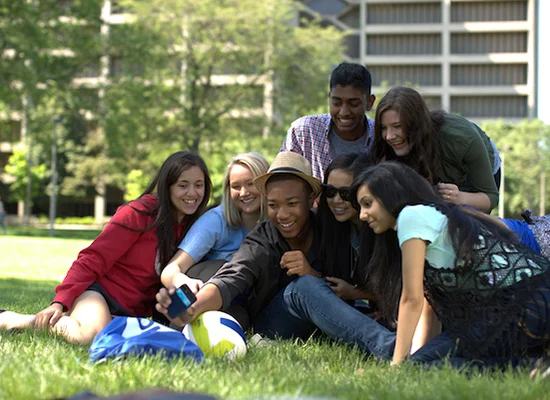 Learn more about the Illinois Community College Initiative and 2023 CSBG Scholarship Program
Finding the right programs and resources is key when planning for the future as a young adult with disabilities.
Two programs currently offer valuable education, training and scholarship opportunities for Illinois youth interested in college or joining the workforce after high school.
Illinois Community College Initiative
The Illinois Department of Human Services' Division of Rehabilitation Services (DRS) wants to help people with disabilities in their quest for success.
The Illinois Community College Initiative provides academic and vocational training programs for eligible students with disabilities at in-state public community colleges and approved community colleges bordering the state.
People with disabilities who are eligible for the DRS vocational rehabilitation program are eligible to participate. You may complete community college coursework leading to an associate degree or to a degree, certificate or other industry-recognized credential or certificate.
DRS will help you with:
Tuition
The cost of fees, books and supplies
Transportation costs
Other eligible costs
See the Illinois Community College Initiative flyer for more details.
Spanish-speaking families can listen to the radio ad or read the ad transcript in Spanish.
Ready to get started? Contact your local DRS office using the locator tool or call (877) 581-3690. TTY and relay callers can dial 711.
2023 C.E.F.S. Economic Opportunity Corporation's CSBG Scholarship
C.E.F.S. Economic Opportunity Corporation has a scholarship program to help students pay for college or occupational training.
The CSBG College Scholarship program provides financial help to income-eligible students living in the following counties:
Christian
Clay
Effingham
Fayette
Montgomery
Moultrie
Shelby
You can use the scholarship to pay for formal education or occupational training in an accredited Illinois educational institution. Training and degrees may include:
Associate, bachelor's or master's degree, p

ost-secondary education

G

eneral education

,

short-term training (two years or less) in growth occupation skills
The CSBG scholarship is competitive and awards students based on:
Income
The interview process
Choosing to go into high technology areas or other growth occupations
Previous scholarship recipients can submit an application. You must be enrolled or intend to enroll as full-time students for the fall 2023 semester in an Illinois-accredited college. Full-time is 12 hours or more.
Click on the CSBG Scholarship application or get an application at your county C.E.F.S. outreach office. The application includes contact information for each local office.
You can also visit the C.E.F.S. website for more information.
You must complete your application and submit all requested documents to your local office by April 14 at 4 p.m.
All eligible candidates will have an interview in May.
Find More Transition Resources
Visit the Transition Tools section of our website to find more programs and information to help with planning and paying for college, getting a job and more.
You can browse the Transition: Education Resources and the Transition: Work Resources categories to find what you need.
Our team is also here to help partner with you and your family to help make the transition to adulthood as successful as possible.
Contact us to find out more!