Sensory-Friendly Easter Bunny Visits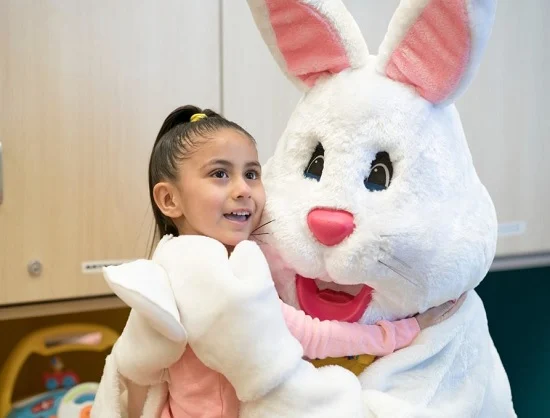 Hippity-hoppity, the Easter Bunny is on its way!
Sensory-friendly Easter Bunny visits are happening at sites throughout Illinois and the St. Louis area. Individuals of all ages and abilities may schedule an appointment.
The visits will take place in a calmer, quieter environment that supports visitors' sensory, physical and developmental needs. Autism Speaks is partnering with Cherry Hill Programs to provide these special Easter Bunny photo events.
The Bunny Cares experiences are free. Photos will be available to buy at each event.
You can see the Easter Bunny on March 26 at the following locations (in the "Reserve" section for each location, click on the "Events" button and select "Bunny Cares"):
Reservations are limited. Visit the Bunny Cares website for a complete list of sites and to reserve your spot.
Many communities are also hosting sensory-friendly egg hunts and opportunities to meet the Easter Bunny. To find these events and other family-friendly spring activities, hop on over to our Special Events page.
Sensory-Friendly Holiday Events Happening Across Illinois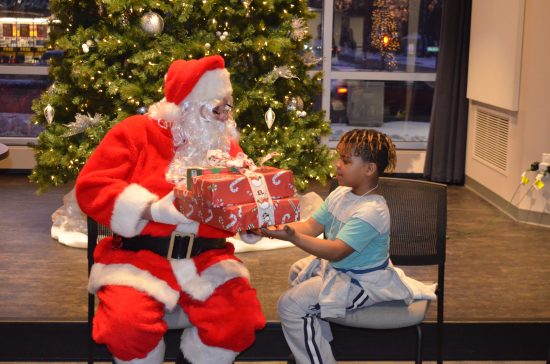 Events feature sensitive Santa, holiday lights, craft activities and more!
Are you looking for sensory-friendly events that the whole family can enjoy this holiday season?
There are a number of sensitive Santa opportunities, festivals and other holiday activities going on across Illinois.
Our Special Events page includes a roundup of opportunities designed specifically for youth with disabilities and special healthcare needs.
Here's a look at some of the special programs available and other event guides for parts of the state:
Be sure to check our Special Events page often as we add more holiday activities to the list. If you know of a good sensory-friendly event to share, please email us at dscc@uic.edu.
Happy Holidays!
Please note, the University of Illinois Chicago's Division of Specialized Care for Children (DSCC) is not involved in the organizing or scheduling of these holiday events. If you have questions about a specific event, please contact the event sponsor or organizer.