St. Clair Regional Office
Contact Info
1734 Corporate Crossing,
Suite #1
O'Fallon, IL 62269-3734
P:

(618) 624-0508

TTY:

(618) 624-0544

F:

(618) 624-0538

Toll Free:

(800) 842-7204
Hours
Monday - Friday
8:00am - 4:30pm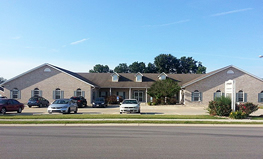 Local Resources
If you're looking for programs and services when Specialized Care for Children is closed, dial 211. United Way and PATH Crisis trained staff are available 24 hours a day, 7 days a week, 365 days a year.

Special Needs Registry – Mascoutah

This registry allows emergency responders in the Mascoutah area to locate and help people with special needs.
Browse all St. Clair resources