Resources for LGBTQ+ Youth With Disabilities and Their Families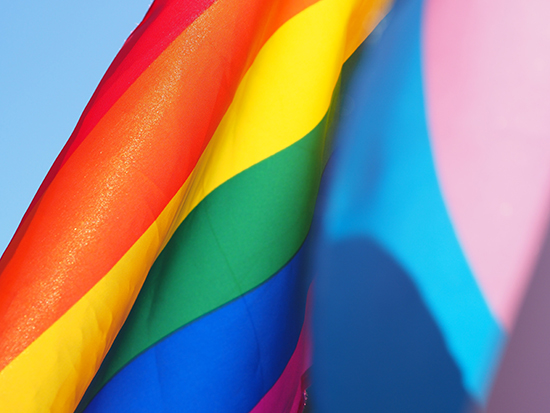 DSCC aims to help families strengthen their support to promote young people's health, safety and wellbeing.
The University of Illinois Chicago's Division of Specialized Care for Children (DSCC) wants to help Illinois families strengthen their support for LGBTQ+ youth with special healthcare needs and disabilities.
June is Lesbian, Gay, Bisexual, Transgender and Queer (LGBTQ+) Pride Month. There are approximately 5 million LGBTQ+ individuals with disabilities in the United States, according to the nonprofit RespectAbility.
Our DSCC team can provide resources to help our participant families, healthcare providers and community partners understand and support LGBTQ+ youth and their needs.
Research shows that family involvement in an LGBTQ+ youth's life, particularly in the first two years of coming out, improves their overall safety, health and long-term well-being.
Teaching children about self-awareness and self-care at a young age can lead to better health and safety as a teenager. Helping a child establish boundaries is also linked to better teen health and safety.
Former DSCC Quality Specialist Diane Becker has studied research in these areas. Diane is a nationally certified juvenile treatment specialist and a licensed clinical social worker. She has worked with families and professionals in the social work and counseling fields for 30-plus years.
Diane appeared on the "Just Breathe: Parenting Your LGBTQ Teen" podcast last year to talk about mental health, boundaries and self-care for both LGBTQ+ young adults and parents.
She shared the latest research and discussed the importance of connectedness, family and health and safety.
You can listen to Diane's two-part interview at the links below –
We also encourage Illinois families of LGBTQ+ youth with special healthcare needs to contact us with their questions and concerns. You can call us at (800) 322-3722 or email us at dscc@uic.edu to learn more about available resources and support.
You can also visit our online Resource Directory.
Featured resources that can help support LGBTQ+ youth and their family/caregivers include:
National and Statewide Crisis Hotlines
Connections
Find a Healthcare Provider
Education
Information