New Health Insurance Education Series Open to All DSCC Families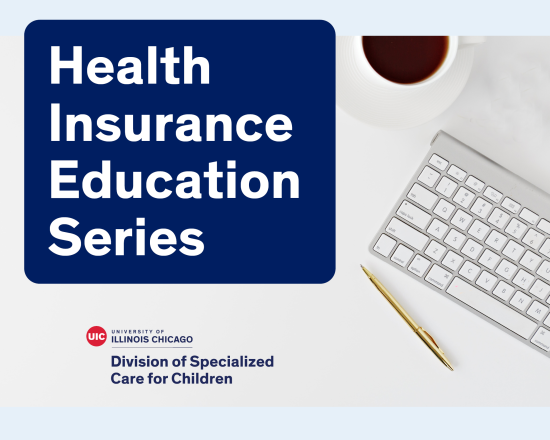 Free virtual training sessions in English and Spanish for Division of Specialized Care for Children participants, their families and all who are interested
Navigating the health insurance maze can be frustrating.
We've heard our participant families' feedback and want to help improve the process.
Please join the University of Illinois Chicago's Division of Specialized Care for Children (DSCC) for our new education series on important health insurance topics.
These free, family-focused sessions will help you better understand your coverage and benefits.
Sessions are virtual and open to DSCC participants, their families/caregivers and anyone interested in these topics.
The DSCC Health Insurance Education Series is the result of DSCC families' questions and suggestions from our Family Advisory Council.
Our Benefits Management and Research (BMR) team will explain a different topic and answer your questions each month. They will present each session in English and in Spanish via Zoom.
Save the date for each session:
Details about each series session are also posted on our Events page.
Each session will be recorded. You can access the recordings and related materials on our Family Education Webinars page.
There is no cost for families to participate.
If you have questions before or after a session, please email dscc@uic.edu or fill out our Contact Us form.
We hope you'll join us!
Medicaid Members – Update Your Address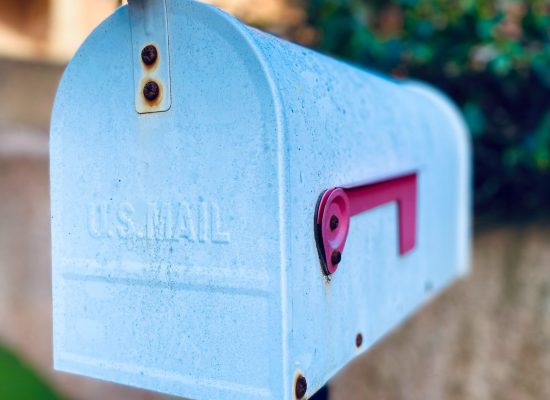 Don't risk missing important paperwork and losing Medicaid coverage
Do you get health insurance through Medicaid?
Be sure your address is up-to-date so you don't risk losing coverage.
The Illinois Department of Healthcare and Family Services (HFS) needs every Medicaid member to update their mailing address. This step can ensure you receive important paperwork about your benefits.
Medicaid pays for your health care, like visits to your doctor and your medicine. Updating your address can help you avoid surprises and get critical information about your insurance.
We urge all Division of Specialized Care for Children (DSCC) participant families who receive Medicaid to make sure their contact information is current.
You can update your address in several easy steps:
Call the HFS hotline at (877) 805-5312 from 7:45 a.m. to 4:30 p.m. Monday through Friday
Contact HFS via TTY at (877) 204-1012
Fill out a quick online form at medicaid.illinois.gov.
To keep your Medicaid coverage, be sure to use an address where mail can always reach you.
For instructions in other languages, please visit HFS' Address Update Messaging Toolkit webpage.
It's been two years since HFS has asked Medicaid members to update their contact information. As the COVID-19 public health emergency continues, Medicaid members can stay insured without confirming all eligibility requirements.
Plans are underway to eventually end the public health emergency. An exact date is not yet known.
Once the date is set, HFS will mail important information about how to keep your Medicaid coverage.
Please update your address right away. The process is fast, easy and free.
We will share more details about the end of the public health emergency once they are available.
If you have questions or concerns, please contact your DSCC Care Coordinator. You can call our offices at (800) 322-3722.