Resources for Special Needs Families During COVID-19 Pandemic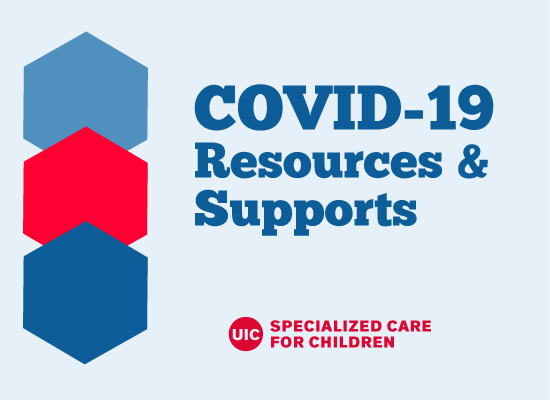 Meals, financial help, health tips, condition-specific information, learning tools and more to support families of children with special healthcare needs.
Parents and caregivers have a lot to juggle as they care for a child with special healthcare needs amid the coronavirus disease 2019 (COVID-19) outbreak.
The uncertainty and required social distancing can pose unique challenges, questions and concerns.
The University of Illinois Chicago's Division of Specialized Care for Children (DSCC)'s team of professionals is here to help.
We've compiled a list of resources to help families find the right support: https://dscc.uic.edu/browse-resources/covid-resources/.
The list includes places offering free meals, utility assistance, free Wi-Fi, health tips, educational websites, activities during social distancing and condition-specific information.
Resources are also broken down by our regional office locations.
We'll continue to update this list as new resources become available. Please check back often for the latest information.
If you have a resource to add to our list, please email us at dscc@uic.edu.