The Lyons Family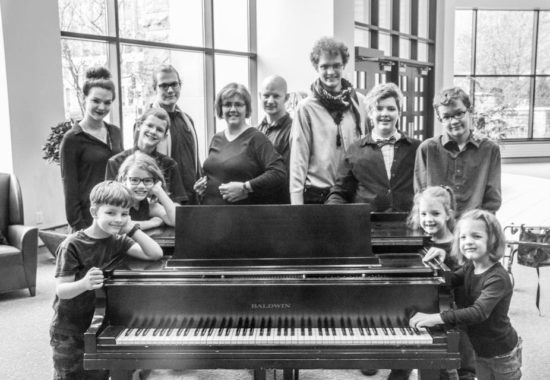 "(The Division of Specialized Care for Children) has been such a blessing in so many ways... It was really nice to have someone who was on my side looking out for me and helping me. "
— Christie Lyons, mother of former DSCC participant Natalie
'Someone who was on my side'
Christie Lyons is the mother of 10 children. She jokes that she and her husband "ended with a bang" with the birth of their twin daughters, Natalie (Tallie) and Patricia (Tricia).
Tallie and Tricia arrived 28 weeks premature. Tallie experienced complications and was later diagnosed with cerebral palsy.
The condition, which affects her mobility, made her eligible to enroll with the University of Illinois at Chicago's Division of Specialized Care for Children (DSCC).
Watch the video below to learn how DSCC helped the Lyons family through a major surgery for Tallie that greatly improved the muscle tone and tension in her legs.