The Kojro-Badziak Family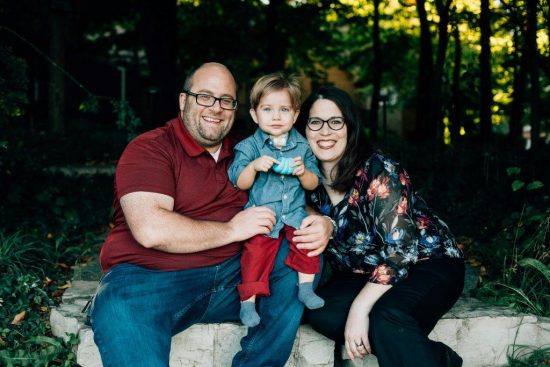 "(Our DSCC Care Coordinator Sony) is just phenomenal. He is one of the kindest people I've ever known. I know I can turn to him for anything, and he'll get back to me… it doesn't go unappreciated."
— Jennifer Kojro-Badziak, mother of Jakob
"I know I can turn to him for anything."
Jennifer and Jason Kojro-Badziak first laid eyes on their son in the neonatal intensive care unit of an Indiana hospital.
The couple from Illinois was eager to adopt and start a family after suffering a miscarriage. Jakob was 2 months old at the time. The adoption agency had waited until Jakob was stable to arrange the first meeting with the hopeful parents-to-be.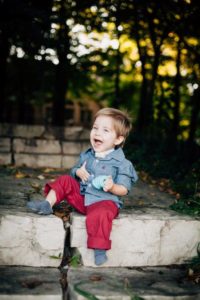 "We got a call that there was a little boy looking for a forever home," Jennifer said. "He was on a ventilator, attached to everything, and two nurses had to lift him out of the crib to get him into my arms."
Jennifer and Jason immediately fell in love and committed to the adoption.
"It was a whirlwind at that point. We became instant caregivers," Jennifer recalled. "That Tuesday, I got a phone call from one of his doctors that oxygen was not working, so we'd have to put in a trach (tracheostomy). I had no idea about any of this stuff."
Jennifer said the University of Illinois at Chicago's Division of Specialized Care for Children (DSCC) has helped her family navigate the world of raising a medically complex child over the last three years.
"Survival mode"
Jakob was born 10 weeks early during an emergency cesarean section. His lungs hadn't fully developed. He also experienced a brain bleed and hydrocephalus.
After meeting his parents, Jakob eventually was transferred to Ann and Robert H. Lurie Children's Hospital of Chicago to be closer to home. Jakob then went to a transitional care facility, where Jennifer and Jason learned about DSCC and met their first Care Coordinator.
"She came to Almost Home Kids and met with me and that's how I learned about everything," Jennifer said.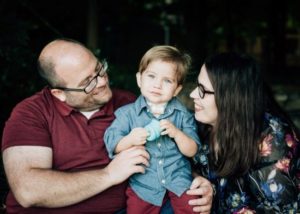 Jakob would need in-home nursing to support his medical needs, so he was enrolled in the Home Care Program. DSCC operates this program on behalf of the Illinois Department of Healthcare and Family Services (HFS).
Jakob's DSCC Care Coordinator worked with Jennifer and Jason to prepare for his transfer home. This process included helping them select a nursing agency of their choice.
The Kojro-Badziaks welcomed Jakob home in November 2016 when he was 7 months old. The first few weeks were intense as they learned to care for his tracheostomy, oxygen needs and gastrostomy tube at home.
"Everything was survival mode," Jennifer said.
Jakob's medical equipment raised their utility costs significantly, so their Care Coordinator helped them receive financial aid for their bill.
"Keep pushing forward"
Jakob is now 3 years old and becoming more mobile and independent. The Kojro-Badziaks' current Care Coordinator, Sony, continues to provide helpful resources and information.
"(Sony) is just phenomenal. He is one of the kindest people I've ever known," Jennifer said.  "I know I can turn to him for anything, and he'll get back to me… it doesn't go unappreciated."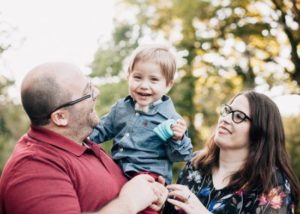 This support, along with the home nursing and Jakob's therapies, has helped him come a long way.  Jennifer said Jakob is now a precocious toddler with a sweet, playful sense of humor who started preschool in April 2019.
"He's not on oxygen anymore, and he's on real food blends (through his g-tube). My husband and I have learned how to change his trach," Jennifer said.
"We never knew if he was going to be able to walk. We were told that wasn't going to be a possibility, but he's walking."
Jennifer said she encourages other special needs parents to always ask questions and talk to as many people as possible to get the resources they need.
"It's going to be difficult but you need to keep pushing forward and take everything day by day."
As they develop goals for their son's future, the Kojro-Badziaks go back to their first meeting with Jakob and the hope that filled their hearts.
"What I first told him and what I've said from the beginning is I want him to get bigger, stronger, smarter and faster than me," Jason said. "He's already faster than me at age 3. He keeps getting stronger and smarter. I'm just enormously proud of him."