Children's Coat Giveaway in Springfield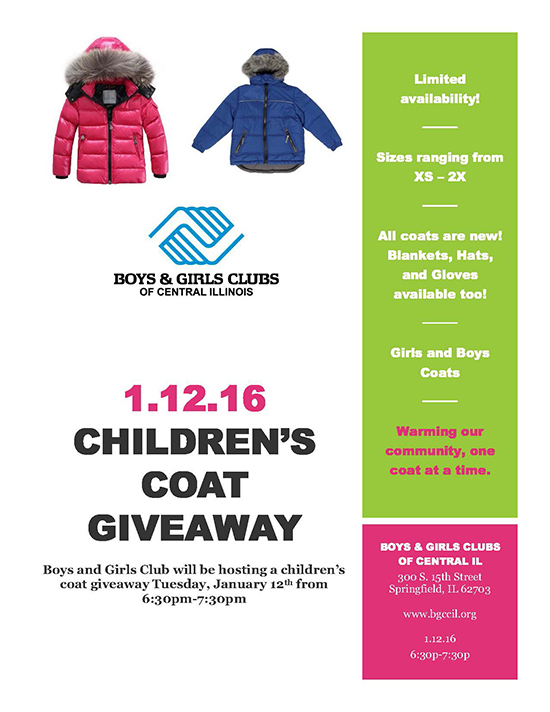 Date/Time
Tuesday, January 12, 2016, 6:30 pm - 7:30 pm
Location
Boys and Girls Clubs of Central Illinois – Central Unit, 300 S. 15th Street, Springfield
New coats and warm winter accessories.
The Boys and Girls Clubs of Central Illinois will distribute new children's coats at the organization's Central Unit location in Springfield.  Coat sizes range from XS to XXL, and they will be given out on a first come, first served basis.  Warm winter accessories like blankets, hats, and gloves will be available too.
For more information, call (217) 544-0548 or e-mail info@bgccil.org.
---