DSCC Promotes Better Communication Across the Lifespan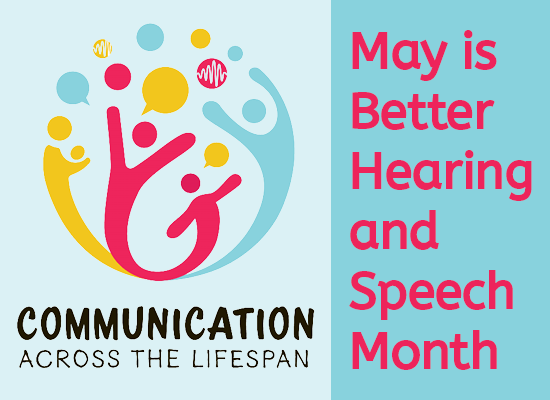 UIC's Division of Specialized Care for Children highlights the need for timely screenings and follow-up services in honor of Better Hearing and Speech Month.
The ability to communicate is one of the most important achievements of early childhood.
If a child's ability to hear or speak is limited or absent, different supports are necessary to reach this milestone.
In honor of Better Hearing and Speech Month in May, the University of Illinois at Chicago's Division of Specialized Care for Children (DSCC) reminds parents and caregivers of the importance of early screenings and follow-up services for children and youth with hearing and speech impairments.
"If left undetected, hearing and speech impairments can affect a child's behavior, social interactions, academic success and more," DSCC Executive Director Thomas Jerkovitz said.
"Early detection is crucial as many services and resources are available to help these children develop age-appropriate language skills. The sooner a child receives a diagnosis, the sooner he or she can receive the proper support to reach their full potential."
DSCC is a state program that serves Illinois children with special healthcare needs, including hearing and neurologically-related speech impairments.
Our organization has 11 regional offices throughout Illinois. DSCC staff includes speech and language pathologists, audiologists, social workers, nurses and other professionals trained to help families find the specialty care and resources their child needs.
DSCC care coordination teams are a great resource for both families and healthcare professionals when a child does not pass a hearing screen and needs a diagnostic evaluation. They can also assist when there are concerns about a child's communication skills.
Our Care Coordinators can educate families about their child's condition, find specialized medical care for their unique needs and explain available options for communication and language development.
They can also attend school meetings with parents to ensure their child's educational needs are being met and connect families with support services and community funding opportunities, if needed.
DSCC also plays an important role in the Illinois Early Hearing Detection and Intervention (EHDI) program. The EHDI program works with hospitals, pediatric healthcare providers, audiologists and parents to ensure:
All infants are screened for hearing loss no later than 1 month of age.
All infants who do not pass their hearing screen receive a diagnostic evaluation no later than 3 months of age.
All infants with a hearing loss enroll in early intervention services no later than 6 months of age.
Research shows that infants with hearing loss can develop similar language skills to their peers without hearing loss by the time they enter kindergarten when these "1-3-6" benchmarks are met.
DSCC recommends that parents and caregivers talk to their child's healthcare provider if they have questions or concerns about their child's hearing, speech or language. The American Speech-Language-Hearing Association provides helpful resources about warning signs at https://identifythesigns.org/.
If a child does not pass a hearing screen and is in need of a diagnostic evaluation or support for a medical condition, parents and caregivers can contact us at (800) 322-3722 or dscc@uic.edu.