Affordable Connectivity Program Helps Lower Internet Costs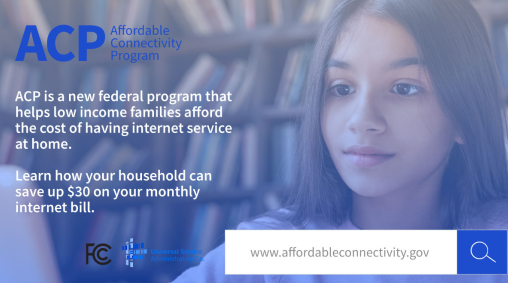 Eligible families can receive discounts on internet service and devices in their homes
Having affordable and reliable internet service at home is more important than ever.
The Affordable Connectivity Program (ACP) is a federal program to help families afford the cost of internet service and devices in their homes.
Households can qualify in a number of ways. Eligibility can be based on income, participation in other assistance programs or if anyone in the household already receives a Lifeline benefit.
Under the ACP program, eligible households may receive:
Up to $30 per month discount for broadband service

Up to $75 per month discount for households on qualifying tribal lands

A one-time discount of up to $100 for a laptop, desktop computer or tablet purchased through a participating provider. The household must contribute more than $10 but less than $50 toward the purchase price.

The ACP is a program of the Federal Communications Commission (FCC).
The program is limited to one monthly service discount and one device discount per household.
To apply, go to ACPBenefit.org. You may submit your application online or print a mail-in application in English or Spanish.
Applicants also must contact their existing or preferred provider to select a plan and have the discount applied to their bill.
For complete details and to access American Sign Language videos about the program, visit www.fcc.gov/acp.
The ACP Support Center is also available to answer your questions daily from 8 a.m. to 8 p.m. at (877) 384-2575 or ACPSupport@usac.org.
For more utility and financial assistance programs, visit our online Resource Directory.

Low-Cost Internet Program Expands Eligibility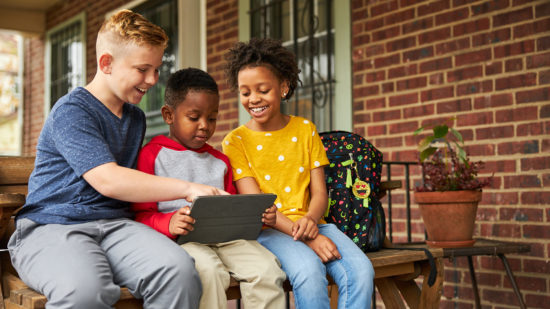 More low-income households, including those with people with disabilities, are now eligible for Comcast's Internet Essentials program.
Comcast is expanding eligibility for its Internet Essentials program, giving more low-income households the opportunity to receive low-cost internet access.
Internet Essentials provides high-speed internet service for $9.95 a month, plus tax. Program participants also have the option to buy an internet-ready computer for less than $150 and access free digital literacy training.
Individuals who participate in Medicaid, Supplemental Security Income (SSI), Supplemental Nutrition Assistance Program and other government assistance programs are now eligible to apply for Internet Essentials. The full list of eligible programs is available at www.internetessentials.com.
Comcast estimates that more than three million additional low-income households, including those with people with disabilities, are now eligible to apply.
The program already accepts applications from households that:
Have a student eligible to participate in the National School Lunch Program
Live in public housing or receive HUD Housing Assistance, including Section 8 vouchers
Participate in the Veterans Pension Program
Low-income senior citizens and community college students in select pilot markets are also eligible.
For more information or to apply for the Internet Essentials program, visit www.internetessentials.com or call (855) 846-8376. Spanish-only speakers can also call (855) 765-6995.
Additional details are also available in the Internet Essentials press release.