New Fund for Adaptive Athletes With Spina Bifida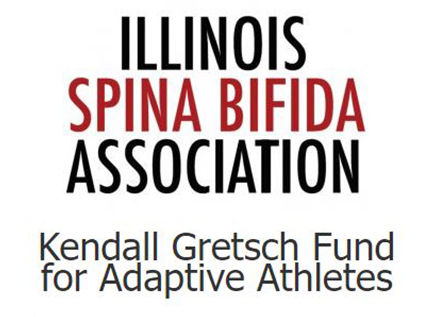 The Kendall Gretsch Fund for Adaptive Athletes promotes sports to Illinois children and adults with spina bifida.
Four-time Paralympic gold medalist Kendall Gretsch has partnered with the Illinois Spina Bifida Association (ISBA) to promote sports to children and adults with spina bifida.
The new Kendall Gretsch Fund for Adaptive Athletes helps Illinois individuals and families living with spina bifida pay for sports-related registration, equipment and travel expenses.
ISBA is administering the fund and will award grants of up to $250.
Kendall was born with spina bifida and grew up in Downers Grove, Ill. She is a three-time Paralympian and four-time Paralympic gold medalist. Kendall competes in cross-country skiing and biathlon during the winter and paratriathlon in the summer.
"I wish for everybody to be active and find a passion for sports," Kendall told the ISBA. "Now when a family living with spina bifida needs some adaptive sports equipment or help with the cost of travel and event participation, this fund will be there to help."
You can read more about the Kendall Gretsch Fund for Adaptive Athletics and Kendall's multisport career at i-sba.org/sportsfund.
ISBA is sending fund applications to people on its mailing list who are living with spina bifida. You can contact ISBA at (773) 444-0305 or info@i-sba.org to sign up for the fund's free mailing list.
Spina bifida is a neurological condition in which the spine fails to close properly during the first month of pregnancy. It can cause physical and developmental disabilities that range from mild to severe.
ISBA works to improve the quality of life of more than 900 Illinois children and adults living with spina bifida by promoting skills development and independence. Visit the ISBA website to learn more.
Spina bifida is also an eligible medical condition for the Division of Specialized Care for Children's (DSCC) programs. Visit our "How We Help" page for more details.