Formula Shortage Resources for Families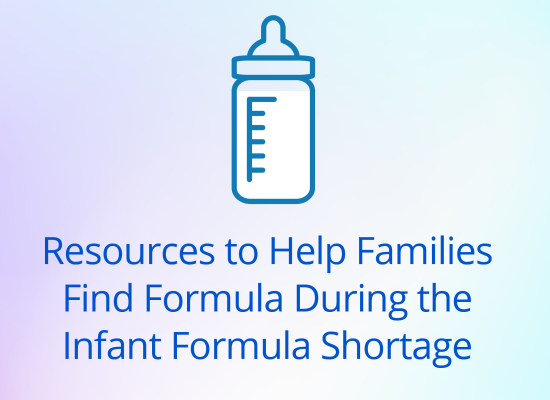 Helpful information and tips to find formula and keep children healthy
The infant formula shortage continues to affect families across the country.
Formula is not only important for babies' nutrition but also for some young children, teens and adults with medical needs.
Several resources are available nationwide and here in Illinois to help families during the shortage:
Remember that you should not water down your baby's formula to stretch it out. You also should not make formula at home or discard formula unless it is expired or part of the recall.
HHS notes that in most cases, you can feed your baby any brand of formula that is available.
If your child has special health needs, be sure to check with their doctor about medically appropriate and safe feeding alternatives. Your doctor may have samples in stock or know of other local organizations that can help.
Please contact your pediatrician for guidance on adjusting feeding practices and be sure to stay in touch about any issues or concerns with your child's nutrition.
Live Early Intervention Video Visits Now Available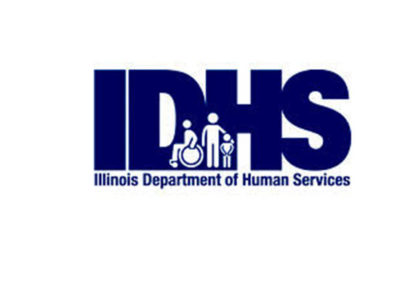 Families may now receive EI services through video for their infants or toddlers with disabilities or delays.
The Illinois Department of Human Services (IDHS) is making Early Intervention (EI) services available through live video visits.
Families may now receive services through video for their infants or toddlers with disabilities or delays. EI services include help with movement, learning, interacting, behavior and self-help skills.
The virtual visits are in response to the coronavirus disease 2019 (COVID-19) pandemic.
"In light of the COVID-19 social distancing guidelines, Early Intervention face-to-face services were suspended on March 16. Since then, the IDHS Early Intervention team has been hard at work to secure an effective way to continue EI services, virtually," according to an IDHS news release.
Families can work with their EI provider in real time with video and audio features over the internet.
IDHS says it is developing tip sheets to help families understand the process and get the most benefit out of their live video visits.
EI providers will contact families this week as they launch the live video visits.
Families can access EI services through the IDHS website.
Guidance and training for video visits is available on the EI Clearing House website.
Families can also find more information on using telehealth services and virtual therapy sessions in our COVID-19 resources and support list for families at https://dscc.uic.edu/browse-resources/covid-19-resources-and-supports-for-families/ .