New Nationwide Three-Digit Mental Health Crisis Number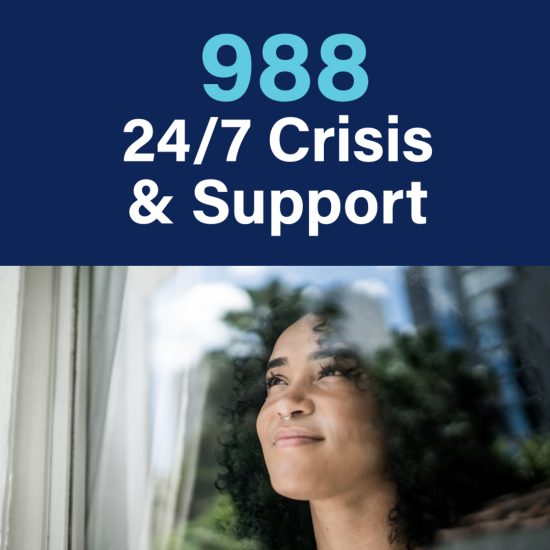 Individuals facing mental health crises can call 988 anytime for help and life-saving services
Starting on July 16, a simple three-digit number will connect anyone in the United States to the National Suicide Prevention Lifeline (also called the Lifeline).
The new 988 dialing code will help people facing mental health crises immediately connect to individuals who are specially trained to respond to such situations. It is available for calls (multiple languages) and text or chat (English only).
The Lifeline is free, confidential and available 24 hours a day, seven days a week.
Lifeline crisis counselors understand what callers are going through and know what local resources might make a difference. Anyone who needs support for a suicidal, mental health and/or substance use crisis may dial 988.
The new 988 number aims to strengthen efforts to transform crisis care nationwide. It will serve as a universal entry point so that no matter where someone lives, they can reach a trained crisis counselor who can help.
According to the Centers for Disease Control and Prevention, one in five Americans will have a mental illness in any given year.
The Substance Abuse and Mental Health Services Administration (SAMHSA) reports that in 2020 the United States had one death by suicide about every 11 minutes. Suicide is also a leading cause of death for people ages 10 to 34 years. Additionally, more than 100,000 individuals died from drug overdoses from April 2020 to 2021.
You can learn more about how 988 works and the support it provides on the 988 Frequently Asked Questions page.
This fact sheet also explains the basics about 988. (You can also see the fact sheet in Spanish.)
The current Lifeline phone number of (800) 273-8255 will remain available to people in emotional distress or suicidal crisis, even after 988 is launched.
Individuals may also continue to text the Crisis Text Line (text HOME to 741741). Both offer free, confidential help around the clock, 365 days a year.
You can also visit our online Resource Directory for more mental health services and support.
Free Tax Preparation Help for Illinois Families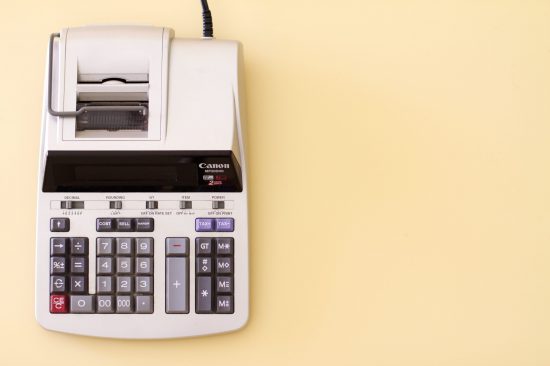 Programs provide help for persons with disabilities, limited English-speaking taxpayers, low-income families and individuals over 60
Free tax help is available for Illinois residents in need through several programs across the state.
The Internal Revenue Service (IRS) and AARP Tax-Aide programs are offering free basic income tax return preparation with electronic filing to qualified individuals in select locations statewide.
The availability of services will vary by region.
"Taxes are due on April 15 this year. If a qualified taxpayer needs help filling out their return, free assistance is available," David Harris, Director of the Illinois Department of Revenue, said in a news release.
"While in-person assistance is more limited due to the COVID pandemic, certified volunteers are still available to help people over the age of 50 years and working-class taxpayers file their state and federal returns accurately and on time while ensuring the health and safety of taxpayers and volunteers."
*Note the Internal Revenue Service announced it has extended tax deadlines until May 17.
The IRS Volunteer Income Tax Assistance and the Tax Counseling for the Elderly programs offer free tax help for individuals who:
Make $57,000 or less
Have a disability
Speak limited English
Are 60 years of age or older
Taxpayers can search for a free tax assistance provider closest to them by visiting the Illinois Department of Revenue's website at tax.illinois.gov.
The IRS-sponsored Ladder Up Virtual Tax Assistance Program also provides free basic tax return preparation for low-to-moderate-income and elderly taxpayers.
The AARP Foundation Tax-Aide program provides free tax assistance to taxpayers over the age of 50 or who have low-to-moderate income. Availability is determined at the local or community level by appointment only (walk-in service is unavailable this year).
Decisions on whether a site offers an all-virtual, light contact or in-person approach will be based on safety and health data from Johns Hopkins about COVID-19 levels in a community.
The site locator will be regularly updated, and short-notice changes are possible. AARP membership is not required to receive assistance.
See the state's Free Tax Preparation news release for more information on all available tax help services.