2023 Summer Camp Opportunities for All Ages and Abilities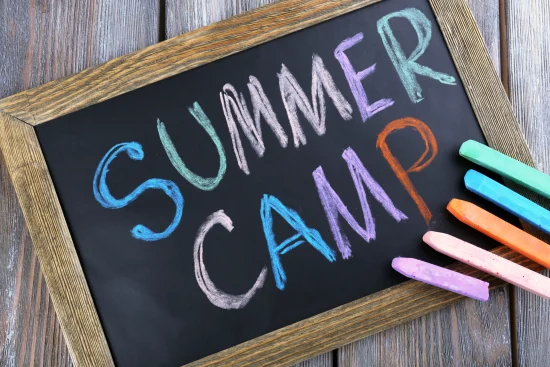 Check out our list of inclusive camps to help you find the right fit for your child
It's never too early to start planning for summer break activities.
Fortunately, there are a variety of opportunities for children and young adults with special healthcare needs.
We've compiled a list of day and overnight camps across Illinois as well as virtual programs.
Does your child want to make new friends? Develop new skills? Meet others with their condition or become more independent?
Our 2023 summer camp list can help you find the right fit.
These camps are accessible and inclusive for a variety of needs, including many of our program's eligible medical conditions.
Our events calendar shows the summer camps listed by date. You may also search for events in your area by clicking on a regional office near you.
Know of a good summer camp opportunity to add to our list?
Send us the details at dscc@uic.edu. We'll continue to update our list of camps and activities, so please check back often.
Free At-Home COVID-19 Test Options for Families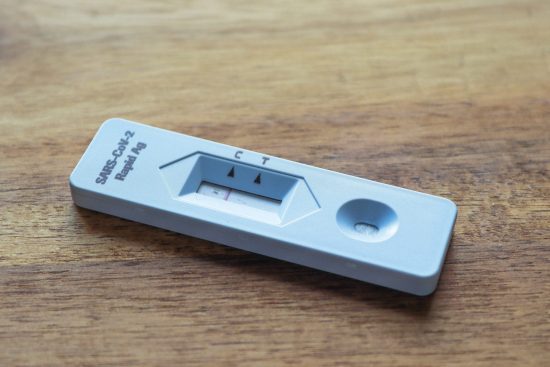 How to access at-home test kits at no cost
*** Please see our updated news post, "Free At-Home COVID Test Program Resumes," for the most up-to-date information about free COVID-19 test availability. ***
If you need a COVID-19 test, there are many ways you can test at home for free.
COVID-19 home test kits are available at no cost by mail or pick-up at specified locations.
You may also be eligible for insurance reimbursement or Medicaid coverage at participating pharmacies. Here is a summary of the current options:
Every home in the United States is eligible to order another round of free at-home tests through the U.S. Postal Service (USPS) at https://special.usps.com/testkits. Please note:

Limit of one order per residential address.
Your order will include four individual rapid antigen COVID-19 tests.
Orders will ship free.
For those who cannot access the internet or need help placing an order:

Call (800) 232-0233 or the TTY line at (888) 720-7489 to get help in English, Spanish and more than 150 other languages.


USPS is also distributing more accessible tests for individuals who are blind or have low vision. The tests work with a compatible Bluetooth-enabled smartphone and a free app to provide users with audible instructions and audible test results. You can order these accessible tests at https://special.usps.com/testkits/accessible or by calling (800) 232-0233. Please note:

There is a limit of one order per residential address.
Each order includes 12 accessible rapid-antigen tests.
Supplies are limited. Please do not order the more accessible tests if you have options for using the standard tests.
Orders ship free while supplies last.


Free COVID-19 rapid tests are available for vulnerable Illinoisans. The Illinois Department of Public Health (IDPH) is distributing at-home, over-the-counter COVID-19 rapid antigen tests to economically disadvantaged Illinois families in zip codes outside the city of Chicago. Tests are available on a first-come, first-served basis and will be delivered to your home address. To learn if your household is eligible for one package of five tests visit the Project Act website.
If you have health insurance through an employer or Marketplace, your insurance will pay you back for eight at-home tests each month for each person on your plan.
Individuals with disabilities can also contact the Disability Information and Access Line (DIAL) for help with available testing options, including ordering free at-home test kits.

Contact DIAL Monday through Friday from 8 a.m. to 7 p.m. at (888) 677-1199 or email DIAL@usaginganddisability.org.

Individuals who are deaf and hard of hearing can reach DIAL using the 711/Video Relay Service (VRS)

.
You may also visit www.covidtests.gov/ to see where at-home tests are available for sale. The website includes a list of free testing sites available by state. It also provides information about other testing resources.
If you have questions about testing your child, this article from HealthyChildren.org gives a helpful overview of the different types of COVID-19 tests available and what parents need to know.
Your child's pediatrician can help you determine when testing is a good idea and which type of test would be best. Please contact their office with any questions.
For more information on testing options, assistance programs and caregiver support, visit the Division of Specialized Care for Children's COVID-19 Resource Directory.
Habitat for Humanity Provides Accessible Home for DSCC Family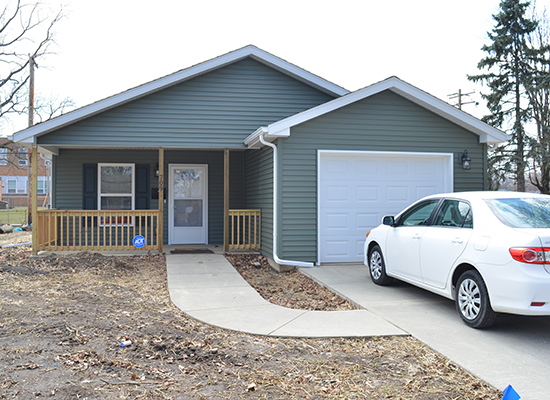 Community support helped the Barmaki family achieve homeownership.
Raising five children in a small two-story apartment is difficult. It's especially challenging when one of them uses a wheelchair.
Jaouad and Hoda Barmaki had to carry their daughter Bayan up and down the steps to access the bathroom and her bedroom. Bayan, 11, is unable to walk due to scoliosis, cerebral palsy and other health conditions.
This challenge was daily life until the Barmakis applied for Habitat for Humanity of Champaign County's homeownership program.
With Habitat's help and community support, the Barmakis now have a brand-new one-story home that's fully accessible for Bayan's needs.
"It's so much easier," Jaouad said. "No more going up and down the stairs. If I'm not here, my wife can easily get (Bayan) where she needs to be."
Jaouad and Hoda moved from Morocco to Champaign, where they got married and started a family. Bayan is their oldest child.
Bayan became enrolled with the University of Illinois at Chicago's Division of Specialized Care for Children (DSCC) shortly after birth.
Jaouad said DSCC's support has been extremely helpful for his family, especially when he faced language barriers when communicating with certain providers.
After Habitat accepted the Barmakis' application, the family's DSCC Care Coordinator Dan Beagles and Bayan's school physical therapist helped provide input on the building plans.
"We met at the Habitat office here in town, and the builder had the blueprint of what he was picturing," Dan said. "We went over what would benefit Bayan the most with accessibility and safety."
The Barmakis' new home has zero-step entrances and a more spacious floor plan to make it easier for Bayan's wheelchair to navigate. Her bedroom has a widened doorway, and the bathroom features a roll-in shower with a lift.
The new home is also located near the Barmaki children's schools and has plenty of yard space for the kids to play outside.
As part of the homeownership program, the Barmakis put in 250 hours of "sweat equity" that included home maintenance classes, hours working in the
Habitat ReStore and working on the build site.
They moved into the house on March 7.  Local news outlets, including WCIA 3 News and Smile Politely magazine, covered the house's dedication.
Jaouad recently took Dan on a house tour during one of Dan's regular home visits with the family.
He said everyone involved in the building process was very helpful and his family is deeply grateful.
Dan enjoyed seeing the finished house and how it's improved their quality of life.
"It couldn't have happened to a nicer family," Dan said. "They are such a joy to work with."
Congratulations to the Barmakis!