Sports for Kids Foundation Helps DSCC Families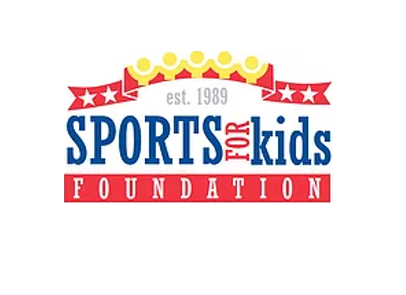 Foundation provided financial gifts to support the needs of eight DSCC participants throughout 2020.
The University of Illinois Chicago's Division of Specialized Care for Children (DSCC) works with many community organizations and nonprofits to help children with special healthcare needs and their families.
Late in 2019, the Sports for Kids Foundation offered to provide funding to some of our participant families in need.
After working with our Chicago Regional Office staff, Sports for Kids supported the needs of eight DSCC participants and their families during 2020.
"We are extremely grateful that Sports for Kids contacted us and offered their foundation's support to our participant families," DSCC Executive Director Thomas Jerkovitz said. "This financial support helped improve the quality of life for each child and family who received it."
The Sports for Kids Foundation's financial contributions to DSCC participants included:
Funds to help a family pay their share of the balance for a new carbon fiber prosthesis for their child. The child's previous prosthesis was heavy, bulky and not a good fit for the child, causing pain and discomfort. The new prosthesis will help the child take part in sports and other physical activities she enjoys.
Emergency funds to cover a participant family's urgent need for over-the-counter medication, clothing, groceries and transportation. The parent was living in temporary housing and unable to work as she cared for her child's rare progressive genetic disorder.
"During these unprecedented times, we are heartened to know that such caring organizations exist," Jerkovitz said.
The Sports for Kids Foundation began in 1989 in Omaha, NE, according to Al Vacanti, co-founder and auction coordinator.
Before then Vacanti practiced law in Omaha and was an aspiring sports agent for professional athletes.
"I had modest success at it and in the process, I made some contacts, mostly in the NFL and pro football," he said.
Those contacts led him to his involvement in a softball tournament that benefited March of Dimes in Omaha. That tournament led to talk about starting a sports memorabilia auction to create a general fund for children with special healthcare needs.
The Sports for Kids Foundation was born and began holding annual auctions of sports memorabilia. Proceeds from the events go to support Sports for Kids' mission to assist children with special needs and their families.
Foundation members either hear directly from families in need or seek organizations that serve children with special healthcare needs.
In addition to helping children in Nebraska and the Chicagoland area, Sports for Kids provides financial gifts to children throughout the United States.
The foundation's funds have helped support a variety of needs for eligible families, including:
Paying for or supplementing the cost of a piece of equipment, such as an adaptive bicycle
Covering the costs for a family in a rural community to travel to a city for their child's treatment
Paying for a special camp or recreation program
"I would imagine we've given close to 1,000 financial gifts over 30 years," Vacanti said. "There has to be a financial need. And there can be insurance there, but there are many situations where families still have large out-of-pocket expenses (for their child's needs)."
Sports for Kids was able to hold its 30th auction shortly before the COVID-19 pandemic shutdown occurred.
Vacanti said the foundation is hoping to hold its next auction sometime later in 2021 and continue its tradition of providing much-needed funds for children with special needs.