Shopping Spree Brightens DSCC Toddler's Holiday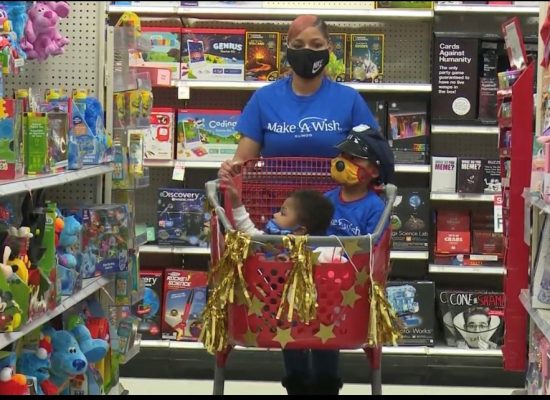 Make-A-Wish organizes a car parade, limo ride and shopping spree for 3-year-old T'Aubrae
The year 2020 has been especially challenging for Shyterria Jordan and her children.
Her 3-year-old son, T'Aubrae, has complex medical needs. He was in the hospital for more than a month earlier this year. T'Aubrae then stayed at the transitional care center Almost Home Kids for another three months.
Safety precautions for the COVID-19 pandemic meant T'Aubrae's two older siblings couldn't visit him while he was away from home.
"He loves his brother and sister to death," Shyterria said. "To go weeks or months without seeing them made it really hard. It was definitely the most difficult thing I've dealt with."
The news that Make-A-Wish Illinois would grant T'Aubrae's wish brought much-needed joy for the whole family.
On Dec. 5, the foundation partnered with the Peoria community to organize a  parade with local firefighters, police, classic cars and hot rods in front of the family's home. The family then got to ride in a limo for a shopping spree at various stores. The trip also included a stop at a local park and a special visit with Santa.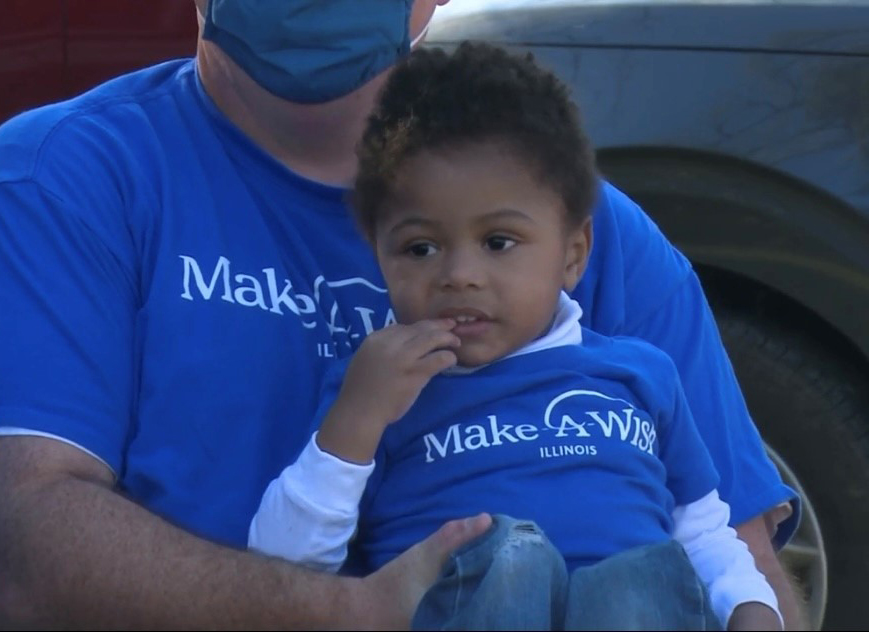 Local media covered the special day and T'Aubrae's excitement.
"I never thought we would experience something like this," Shyterria said. "It was a once-in-a-lifetime experience and the kids were so excited."
T'Aubrae was born with short bowel syndrome, meaning his body doesn't have enough small intestine to absorb enough nutrients from the foods he eats.
He has a feeding tube and receives in-home nursing care. T'Aubrae has been enrolled with the University of Illinois at Chicago's Division of Specialized Care for Children (DSCC) for more than two years.
His condition has resulted in multiple surgeries and hospitalizations.
"He's doing great right now. We're just trying to keep him out of the hospital for as long as we can," Shyterria said "He's just a very outgoing kid and full of energy. Overall, he's a wonderful kid and he's a very strong boy…. I've learned a lot from him."
She said T'Aubrae enjoyed the noise of the sirens during his special parade and was delighted to go shopping. He picked out toys and items for his bedroom. His brother and sister also got to pick out two toys each for themselves.
"I know he's going to have a great Christmas," Shyterria said.
T'Aubrae loves cars, so Make-A-Wish also gave the family tickets for the Peoria Speedway and racecar t-shirts.
"It was a very, very great experience. (Make-A-Wish is) a blessing to this world to do something like that," Shyterria said. "It's a once-in-a-lifetime experience and something that he will never forget."
You can see pictures and videos from T'Aubrae's special wish day in the news stories below: