Sensory-Friendly Easter Bunny Visits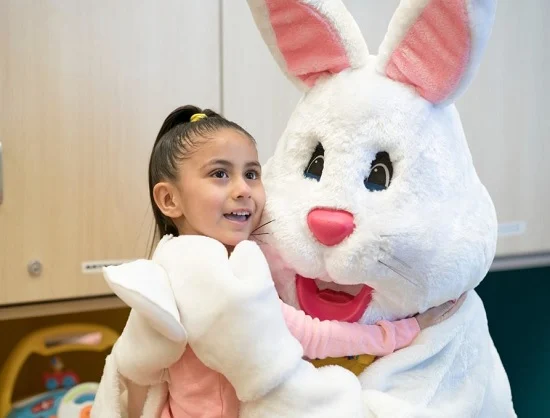 Hippity-hoppity, the Easter Bunny is on its way!
Sensory-friendly Easter Bunny visits are happening at sites throughout Illinois and the St. Louis area. Individuals of all ages and abilities may schedule an appointment.
The visits will take place in a calmer, quieter environment that supports visitors' sensory, physical and developmental needs. Autism Speaks is partnering with Cherry Hill Programs to provide these special Easter Bunny photo events.
The Bunny Cares experiences are free. Photos will be available to buy at each event.
You can see the Easter Bunny on March 26 at the following locations (in the "Reserve" section for each location, click on the "Events" button and select "Bunny Cares"):
Reservations are limited. Visit the Bunny Cares website for a complete list of sites and to reserve your spot.
Many communities are also hosting sensory-friendly egg hunts and opportunities to meet the Easter Bunny. To find these events and other family-friendly spring activities, hop on over to our Special Events page.