Reel Movies for Real Needs Program Caters to Special Needs Families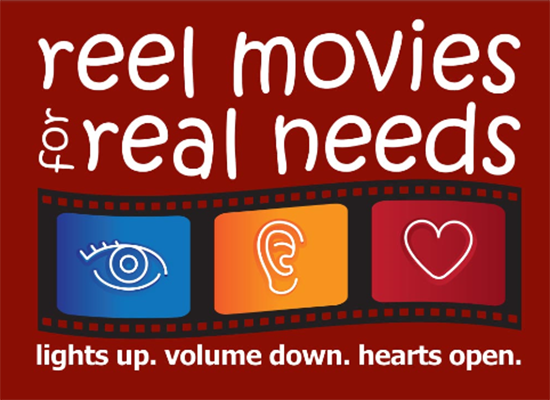 Marcus Theatres offers special moving showings catered to individuals with special needs and their families on select dates.
Marcus Theatres' Reel Movies for Real Needs is a specially designed program to serve families with special needs who seldom attend movies.
It provides a welcoming and comfortable environment with lower sound and lights up so children who need accommodations and their families can share the experience of seeing family-friendly films at a theater.
Upcoming Reel Movies for Real Needs include:
Jumanji: The Next Level – Dec. 14
Star Wars: The Rise of Skywalker – Dec. 21
Spies in Disguise – Dec. 28
My Spy – Jan. 11
Dolittle – Jan. 18
Sonic the Hedgehog – Feb. 15
A select first run movie is featured one Saturday each month at 10:30 a.m. Visit the Reel Movies for Real Needs website for location and ticket information.
Reel Movies for Real Needs is available at the following Illinois theaters:
Addison Cinema
1555 West Lake Street
Addison, IL 60101
Bloomington Cinema + IMAX
1111 Wylie Drive
Bloomington, IL 61705
Orland Park Cinema
16350 South LaGrange Road
Orland Park, IL 60467
For questions, please call (800) 274-0099, ext. 1.