Olney Customer Service Associate Wins DSCC's 2018 Award of Merit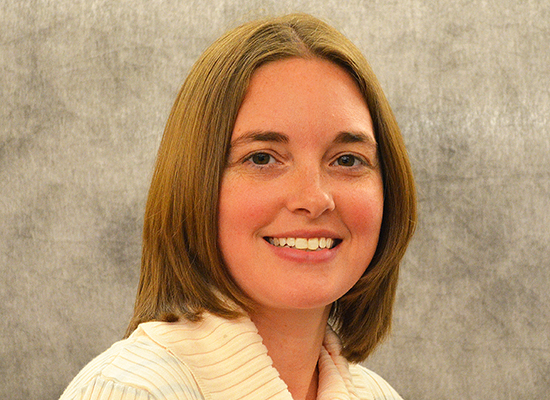 Olney Regional Office's Dalena Ralston honored for outstanding service to children with special healthcare needs.
Dalena Ralston is the 2018 recipient of the Award of Merit from the University of Illinois at Chicago's Division of Specialized Care for Children (DSCC). The award recognizes exceptional employees for outstanding dedication and service to children with special healthcare needs.
DSCC is a statewide program that partners with Illinois families and their local communities to help children with special healthcare needs connect to services and resources.
Ralston is a Customer Service Associate in our Olney Regional Office. She's known as the heart of her office who keeps operations running smoothly and in the best interest of DSCC's families.
"Dalena embodies DSCC's focus on partnerships and connections to help children with special healthcare needs achieve their full potential," DSCC Executive Director Thomas Jerkovitz said. "She works hard to develop relationships with both our families and the healthcare providers who serve them to create a seamless support system."
Ralston's colleagues say she is the caring voice that greets all callers and visitors to the Olney office, providing a compassionate ear and a quick response for their needs and concerns.
Each family in DSCC's program has a care coordination team that helps them identify their child's medical, social, behavioral, educational and financial needs and develop a plan of care. Ralston takes the time to become familiar with the Olney office's participants and their providers. She works quickly behind the scenes to make sure the care coordination teams have the necessary medical reports and paperwork to begin supporting families as soon as possible.
Ralston also tracks down available resources and community supports for families who are not eligible for our program but in need of assistance.
"I look forward to coming to work and enjoy helping people in whatever way I can," Ralston said. "When you enjoy what you do and believe in the mission behind it, that is all you need to work hard and give it your all."
DSCC staff nominated a total of eight of their colleagues for this year's Award of Merit. As the winner, Ralston receives an Award of Merit memento, a $2,000 award and recognition from the Executive Director.
The other 2018 nominees are:
Ana Lule of the Mokena Regional Office
Kristina Marquez of the Rockford Regional Office
Mariangely Spilotro of the Lombard Regional Office
Mary Gruneich of the Springfield and St. Clair regional offices
Lisa Washington of the Lombard Regional Office
Kim Firkins of the Lombard Regional Office
Kathy Thomas of the Springfield Regional Office
Congratulations, Dalena! And a big thank you to all of the nominees for their excellence on behalf of our children and families!