In the News: DSCC Family Has Accessible New Home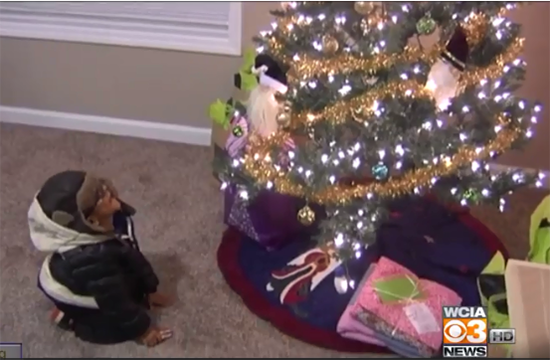 Habitat for Humanity of Champaign County helps family achieve home ownership.
The new year is off to a great start for one University of Illinois at Chicago's Division of Specialized Care for Children family who has moved into an accessible new home of their own, thanks to Habitat for Humanity of Champaign County.
The house, which the family helped build, includes special railings and lower light switches for 7-year-old Russell, who has a rare disorder that stunts his growth and affects his vision and liver.
"This house will work out beautifully for him because we don't know what to expect in the future, so hopefully he'll grow," Russell's mom, Lori Empson, told WCIA 3 News.
Click here to watch the news story.
Congratulations to Russell and his family!