Families & Healthcare Providers Working Together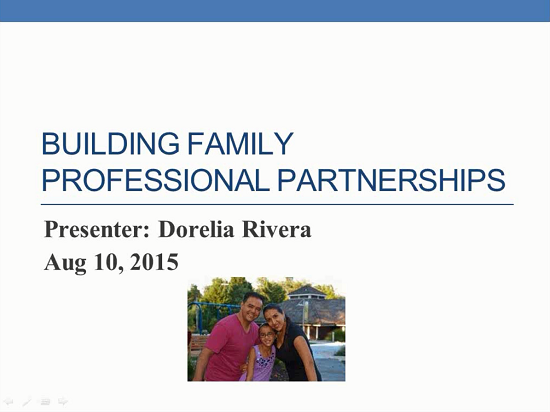 Find out how families and healthcare providers can partner to improve quality and effectiveness of care.
The goal of the recorded webinar is to understand:
principles of family-professional collaboration
benefits of family-centered care in the medical home
levels of family involvement and opportunities to progress
Standards on Family Professional Partnerships incorporated into the 2014 Standards for Systems of Care
This webinar is presented by Dorelia Rivera, mother of a child with special healthcare needs.
This project is sponsored by Specialized Care for Children, the Illinois Chapter of the American Academy of Pediatrics, and the Illinois Leadership Network of Neurodevelopmental and related Disabilities.
For more information, call us at (800) 322-3722 or email us.