Webinar: Resources & Support for Families Impacted by Autism During Times of Crisis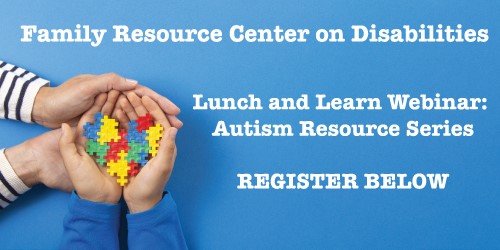 Date/Time
Wednesday, June 17, 2020, 12:00 pm - 1:00 pm
Free webinar from the Family Resource Center on Disabilities
Join the Family Resource Center on Disabilities (FRCD) for a Lunch and Learn Webinar at 12 p.m. June 17 about support and resources for children with autism.
Colleen Shin, Director of Community Outreach at Autism Speaks, will present on support and resources offered for families of children with autism who are navigating the COVID-19 pandemic.
Autism Speaks is dedicated to promoting solutions, across the spectrum and throughout the life span, for the needs of individuals with autism and their families.
The organization does this through advocacy and support; increasing understanding and acceptance of people with autism; and advancing research into causes and better interventions for autism spectrum disorder and related conditions.
Visit the webinar registration web page to sign up.
---