Webinar: Remote Resources for Children with Autism from RCADD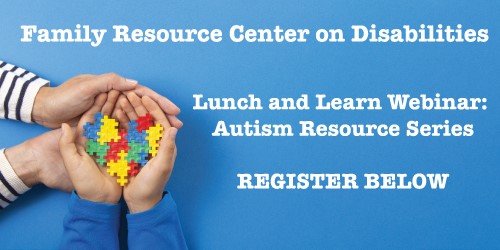 Date/Time
Wednesday, June 10, 2020, 1:00 pm - 2:00 pm
Free webinar from the Family Resource Center on Disabilities
Join the Family Resource Center on Disabilities (FRCD) for a Lunch and Learn Webinar at 1 p.m. June 10 about remote resources for children with autism.
Joshua Krasne, MA, assistant director of the Resource Center for Autism and Developmental Delays (RCADD), will present on the many remote tools and strategies offered to families.
The RCADD provides support for those who care for, teach and serve children with an autism spectrum disorder or other developmental delays. RCADD serves families currently enrolled in an Early Head Start or Head Start program as well as others throughout the Chicagoland area.
RCADD offers support at no cost to its patrons in the form of resources, referrals, training and ongoing consultations for families and professionals.
Visit the webinar registration web page to sign up.
---