Easterseals Timber Pointe Outdoor Center's Youth Overnight Camp "Wonder Emporium" – Hudson, IL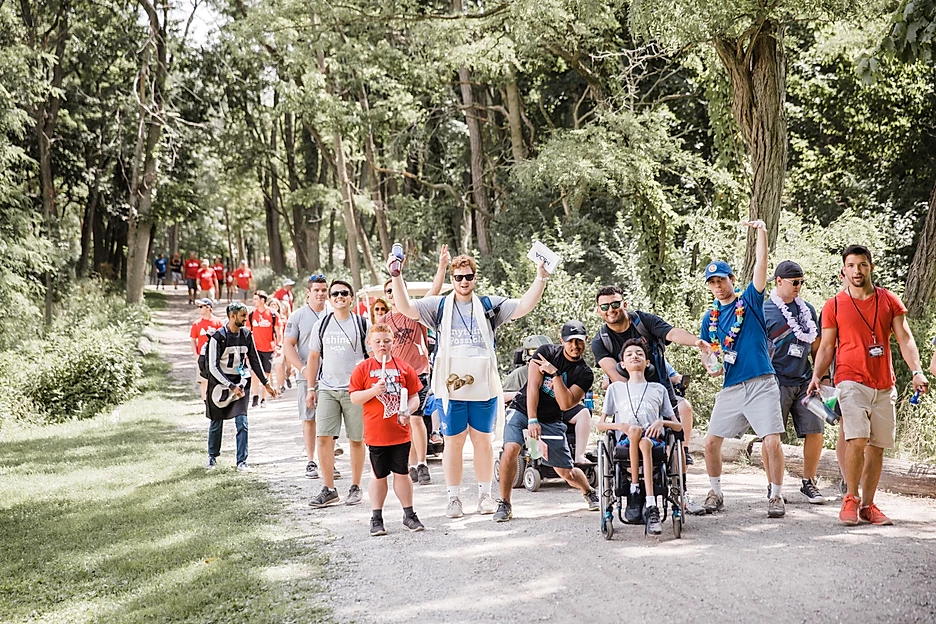 Date/Time
Sunday, July 10, 2022, 8:00 am - 5:00 pm
Location
Timber Pointe Outdoor Center, 20 Timber Pointe Lane, Hudson
An overnight camp for children and youth with disabilities ages 7 to 17
"Wonder Emporium"  is the theme for Timber Pointe Outdoor Center's (TPOC) youth overnight camp on July 10 to 15.
Calling all creators and dreamers, wish-makers and wonderers! This week will ignite your imagination as you:
Invent in Maker's Space
Experiment with Mad Science
Construct in Build-Your-Owns
Design and decorate in the 2nd Annual TPOC Cake-Off
Answer the question-CAN campers make art from the top of the zip line??
Get ready to explore infinite possibilities as you step into the Wonder Emporium! You also won't want to miss the traditional camp activities such as swimming, fishing, boating, arts and crafts, target sports, music and horseback riding.
The cost is $1,100 per overnight session. Discounts and financial assistance are available.
There are also fully funded spots available this week for campers from Champaign and Ford counties thanks to generous friends at FOP Illini Lodge 17.
The 2022 flyer is available online with day and overnight camp session dates and themes.
To register or for more information, visit the TPOC 2022 Overnight Camp website.
---