Easterseals Timber Pointe Outdoor Center's Summer Day Camp "Groovin' Through the Decades" – Hudson, IL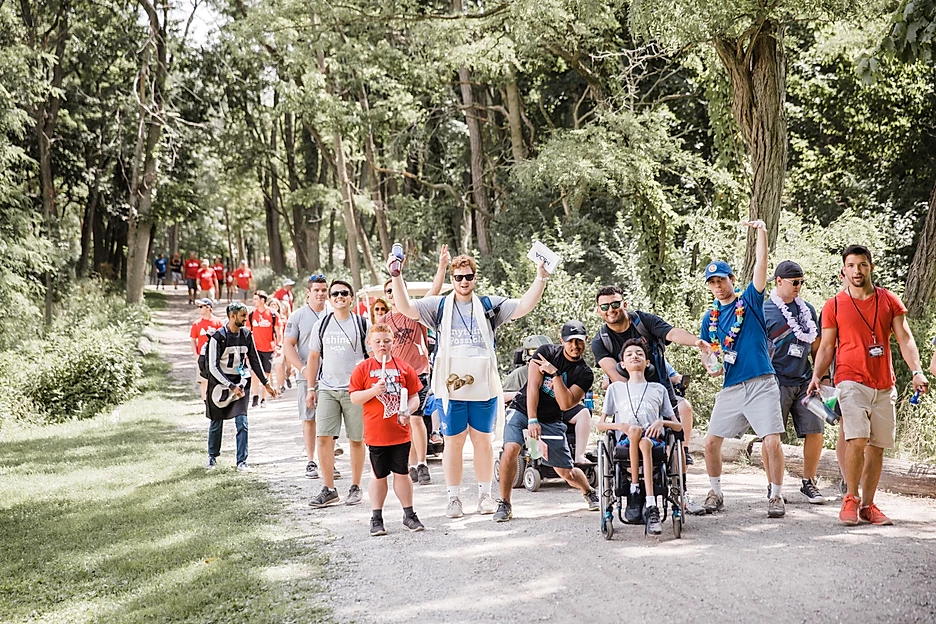 Date/Time
Monday, July 25, 2022, 8:00 am - 5:00 pm
Location
Timber Pointe Outdoor Center, 20 Timber Pointe Lane, Hudson
An inclusive day camp for kids ages 5 to 17 where all activities are completely adaptive for all abilities and center around a unique theme each week!
Easterseals Timber Pointe Outdoor Center's (TPOC) Inclusive Adventure Day Camp is for children and youth ages 5-17 with or without a disability. Programming is designed for a developmental age of 5 to 13.
TPOC day camp will be "Groovin' Through the Decades" on July 25 to 29 from 8 a.m. to 5 p.m.
Calling all cool cats! Put on your boogie shoes and have a far-out week exploring:
The roaring '20s
Nifty '50s
The disco decade ('70s), and more totally tubular times!
This week's activities will be the bee's knees and full of tie-dye, hot rods, disco and throwbacks like shrinky dinks and Pac Man (with their own TPOC twists).
Campers will also enjoy traditional camp activities such as swimming, fishing, boating, arts and crafts, target sports, music and horseback riding.
The cost is $335 per week. Discounts and financial assistance are available.
The 2022 flyer is available online with day and overnight camp session dates and themes.
To register or for more information, visit the TPOC 2022 Summer Camp website.
---