Día del Niño Health Walk and Family Festival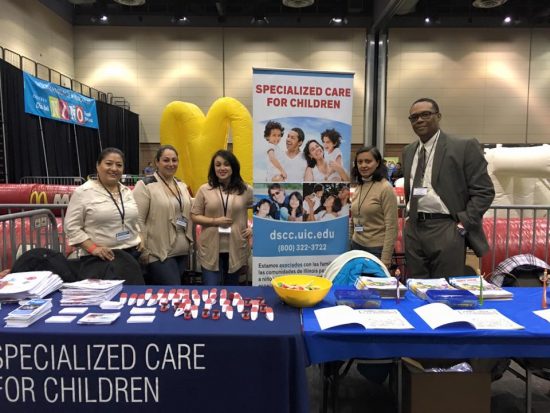 Date/Time
Saturday, April 22, 2017, 10:00 am - 3:00 pm
Location
UIC Pavilion, 525 S. Racine Ave., Chicago
Free day of the child event includes a fitness walk, fun activities, entertainment, health screenings and more.
Día del Niño will start with a 2-mile walk starting at 10 a.m. from the National Museum of Mexican Art to the UIC Pavilion, 525 S. Racine Ave.
The festival will then continue at the UIC Pavilion with physical activities, art activities, free health screenings, wellness education and performances from 11 a.m. to 3 p.m. Free shuttle transportation will drive guests to and from the Museum and Pavilion throughout the day.
Look for Division of Specialized Care for Children bilingual staff who will be on hand to meet families and explain how we can provide a helping hand during their journey with a child with special healthcare needs. We'll also have fun activities for children to enjoy while we talk to parents!
For more information about the event, click here.
---