Día del Niño Health Walk and Family Festival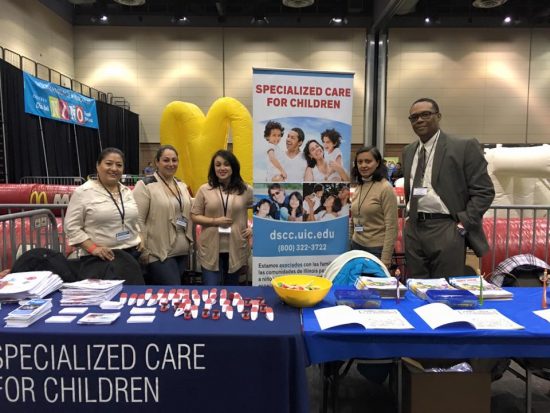 Date/Time
Saturday, April 21, 2018, 10:00 am - 3:00 pm
Location
National Museum of Mexican Art, 1852 W. 19th St., Chicago
Free day of the child event includes a costumed fun walk, activities, entertainment, health screenings and more.
Día del Niño is an annual celebration that was created in Mexico in 1925 as a day to honor children.
Chicago's Día del Niño event on April 21 includes a Costume Caminata (costumed fun walk) around Harrison Park at 10 a.m. to kick off festivities. Children are encouraged to dress up as their favorite superhero and parents are invited to decorate their strollers.
The walk will be followed by a family festival at the National Museum of Mexican Art and throughout Harrison Park. The festival will include:
Fitness activities
Hands-on art projects
Free health screenings
Wellness education
Live performances
Look for UIC Division of Specialized Care for Children bilingual staff, who will be on hand to meet families and explain how we can support children with special healthcare needs and their families. We'll also have fun activities for children to enjoy while we talk to parents!
Visit the National Museum of Mexican Art's website for more information.
---