DSCC Teen Recovering Well After Heart Transplant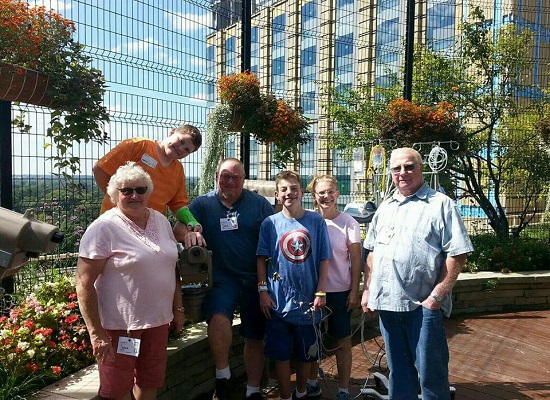 "He has a very bright future in front of him."
At only 14 years old, Nathan "Nate" Wells is no stranger to major surgery.
The teen was born with hypoplastic left heart syndrome, a congenital heart defect in which the left side of his heart failed to form correctly and could not properly pump oxygen-rich blood through his body.
The condition made breathing and strenuous activity difficult for Nate, and he required multiple surgeries to help improve his heart's blood flow.
On Nov. 9, Nate underwent his seventh open-chest surgery. This time, he received a new heart.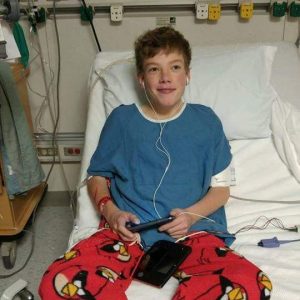 "He's only lived with two chambers (of the heart) pumping, instead of four like you and I have," his mother, Karen, said. "If we didn't do this transplant, there would be issues with his other organs."
The transplant was ultimately a success and Nate now continues to recover and receive plenty of support from the Villa Grove community, as detailed in a WCIA 3 News story.
"We've had a very good support system," Karen said. "That's what's pulled us through the most."
Nate enrolled in the University of Illinois at Chicago's Division of Specialized Care for Children (DSCC) program in 2009 after a procedure to repair one of his heart valves failed.
"He had a stroke and seizures at that point, so we knew we'd need additional care that was more than what we had had in the past," Karen said. "He would need physical and occupational therapy and additional medications than what we were used to, and he would require at-home oxygen."
A hospital social worker encouraged the family to contact DSCC, and Karen says they are grateful they did.
"(DSCC) has been great over the last seven years. It's wonderful what (the program has) been able to help with," Karen said, noting DSCC staff's medical expertise and willingness to assist with any questions or concerns the family has.
This support was crucial as Nate and his family fought to keep him healthy.
The stress of his heart pumping with only two chambers began to take its toll in recent years, and the family was able to meet with a heart transplant team last summer. After an extensive evaluation, Nate was approved for the transplant and received the call on Nov. 8 to travel to St. Louis for surgery the next morning.
The procedure was the toughest that Nate has been through and there were some frightening complications immediately after the surgery. But Karen said their family had strong faith and after five weeks in the hospital, Nate arrived home just in time for Christmas.
"Knowing how he is such a fighter, we knew he'd be able to use this heart to the fullest extent," Karen said. "We hadn't fought for 14 years to keep him here just so he couldn't keep this new heart."
So far, Nate's body has accepted the new heart well and he's shown great progress during the cardiac rehabilitation program he's started three times a week. He's also anxious to start school once flu season is over.
"If he takes care of himself, takes his medication, exercises and eats right, this heart should last him 20 years or more," Karen said. "For everything that he has been through, he's a very bright young child with a lot of potential, if he applies himself. He has a very bright future in front of him."