DSCC Rolls Out New Tool to Better Connect With Our Participant Families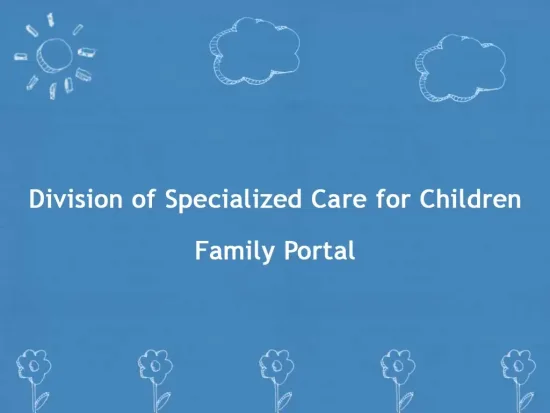 The DSCC Family Portal can help you easily communicate with your care coordination team and find the information you need
It's important for our Division of Specialized Care for Children (DSCC) participant families to be active partners in their child's care. We're excited to introduce a new way for you to easily share information and communicate with your DSCC care coordination team.
Our new DSCC Family Portal aims to help you find the records you need all in one convenient place.
You can use the Family Portal to:
Send messages
Sign documents
View important letters
See a list of providers and much more
To access the portal, visit https://go.uic.edu/DSCCFamilyPortal.
To log in to the Family Portal for the first time, you will need:
Your email address
Your DSCC participant's name or DSCC ID number
A unique password
We know learning a new application can seem tough. We have tip sheets and videos to help you get started and feel comfortable using the portal. You can find these resources on our website at https://dscc.uic.edu/dscc-family-portal/.
If you have trouble accessing the Family Portal or need other support, please email dsccexternalhelp@uic.edu. A designated DSCC staff person will help you as soon as possible.
We are always looking for ways to improve our services and strengthen our support for families.
We hope the Family Portal will be an easy and convenient way for you to connect with your care coordination team and the resources you need.