DSCC Helps 4-Year-Old Come Home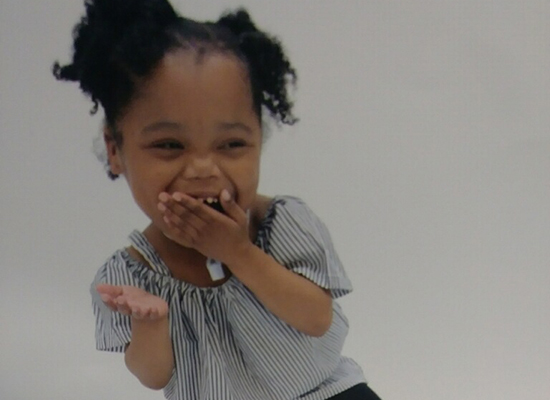 Great teamwork helped Phalynn Graham celebrate her first Christmas outside the hospital.
Christmas 2018 was an unforgettable celebration for Phalynn Graham and her family.
It was the first holiday that the 4-year-old was able to spend at home, outside of hospital walls.
Up until this winter, Phalynn had spent her entire life at Ranken Jordan Pediatric Bridge Hospital near St. Louis.
Her homecoming was the result of persistence and teamwork between Ranken Jordan staff, the Graham family, Phalynn's medical team and her care coordination team from the University of Illinois at Chicago's Division of Specialized Care for Children (DSCC).
Phalynn was born two months premature, and her lungs were not fully developed. She required constant use of a ventilator to breathe.
Phalynn was soon enrolled in the Home Care Program. DSCC operates the Home Care Program on behalf of the Illinois Department of Healthcare and Family Services.
The Home Care Program partners with families to help them care for children that need shift nursing care at home. The program helps these children live at home with community supports.
Initially, Phalynn's medical conditions were not stable enough for her to go home. Then, her family needed to find in-home nursing that met Phalynn's healthcare needs and accommodated her mom, Shay's, schedule. As KSDK News reported, Shay has lupus and undergoes dialysis three days a week.
Phalynn's DSCC care coordination team at our St. Clair Regional Office worked to help the Graham family in any way possible. Their efforts included:
Following up with available nursing agencies
Following up monthly with the Grahams
Participating in care conference meetings regarding Phalynn's care needs
Collaborating with Ranken Jordan staff
Working with the medical equipment company to ensure Phalynn's needs could be met at home
With in-home nursing in place, Phalynn was discharged from Ranken Jordan on Dec. 20, just in time for Christmas. KSDK News was there to cover her homecoming.
"It was great," Shay said, noting they had spent four Christmases in the hospital. "It went well and she got real tired opening her gifts."
Shay said she is thankful for all of the support her family has received, including from DSCC.
"Everybody has been amazing. Everyone that we've come into contact with has been good people to me and Phalynn," she said.
Our St. Clair Home Care team is ecstatic that Phalynn and her family experienced their first Christmas at home together. They will continue to support the Grahams as they adjust to their new home life.
You can read more about Phalynn's journey and watch the KSDK News story at https://www.ksdk.com/article/life/heartwarming/4-year-old-girl-goes-home-for-the-first-time-in-her-life/63-5131ec97-8c16-4b94-8a11-a0399822d410.