DSCC Announces 2016 "Champions for Children"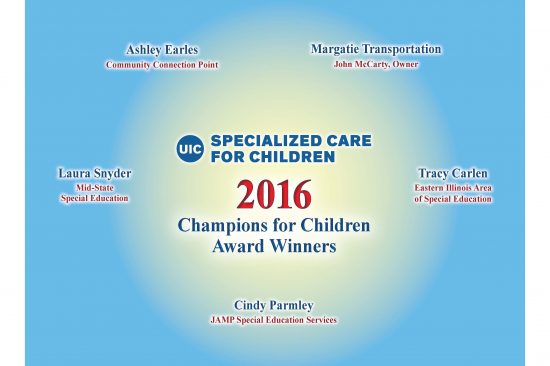 Award honors five who've made a difference in the lives of children with special healthcare needs.
Four professionals and one vendor who provide extraordinary care and services for children with special healthcare needs across the state have received the Champions for Children award from the University of Illinois at Chicago's Division of Specialized Care for Children (DSCC).
The Champions for Children award started in 2005 to recognize exceptional individuals who work with DSCC staff to improve the lives of Illinois children with special healthcare needs and their families. Staff members from DSCC's regional offices across the state nominate individuals and vendors for the award. The 2016 honorees are:
Tracy Carlen of Eastern Illinois Area of Special Education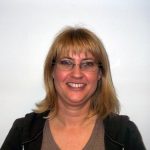 Carlen was inspired to become a physical therapist after watching a home therapist work with her young disabled sister before she passed away. "I could see the results of how therapy could benefit a child," she said. "I like to instill in the child that if they work hard and try, they can do more than they can imagine." For nearly 25 years, Carlen has encouraged DSCC children in eastern Illinois schools and ensured they have the right equipment and services they need to thrive. Her assistance goes beyond her role as a physical therapy assistant. When one DSCC child needed a way to do stretching exercises during the school day to prevent another surgery for his tight muscles, Carlen worked with the school to have the agriculture class build a stretching box. Carlen also partners with DSCC staff in the Olney Regional Office to let them know when DSCC children need repairs or upgrades with their orthotic equipment. Her strong relationship with students and deep knowledge of their needs also make her a valuable member of students' individualized education program teams, staff says.
Ashley Earles of Community Connection Point in Springfield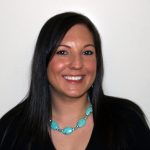 Childcare for special needs children can be difficult to find. As a community engagement specialist at Community Connection Point, Earles puts central Illinois DSCC families in touch with high quality, affordable childcare providers who can meet their children's specialized needs. Earles helps families navigate the childcare system and provides much-needed support every step of the way. Earles is also a trusted source of information about available community resources for Springfield Regional Office staff. She has helped fulfill a number of unmet needs for their families, such as finding a program to help cover the cost of diapers for a child not eligible for other assistance. Earles has worked in the early childhood field for almost 18 years and is now co-president for the Capitol Area Association for the Education of Young Children. She also has her instructor certificate for Adult and Youth Mental Health First Aid. "I am driven knowing that I live in a community that works alongside others to ensure our families have what they need to be successful," Earles said.
Margatie Transportation, Inc., of Western Springs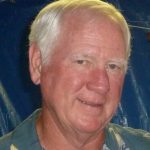 DSCC staff can always count on Margatie Transportation to fulfill urgent travel needs for children in Kankakee County who need access to specialty care in the Chicago area. John M. McCarty, owner and president, started the company in 1989 and has since transported individuals in need of various therapies throughout the Chicago area as well as southern Wisconsin and northwest Indiana. The company's willingness to help and top-notch vehicles and equipment for transporting wheelchairs make it a trusted service provider for DSCC families. Margatie Transportation offers reasonable rates that DSCC is able to cover for financially eligible families, and the company does not charge any additional fee for the guardian accompanying the child. Champaign Regional Office employees refer to McCarty as "our hero" and note that he even arranged travel plans for a family using his personal cell phone while off duty.  "It is our mission to make sure that our littlest clients and their families receive the most compassionate, courteous and efficient service from our company," McCarty said.
Cindy Parmley of JAMP Special Education Services in southern Illinois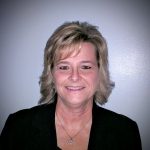 Parmley has provided pediatric physical therapy in the state's southern counties for 24 years and is currently a physical therapy assistant in the Johnson County school districts. DSCC staff says Parmley makes therapy a fun and engaging experience for children and is a great motivator for parents as well. She accompanies parents on doctor's appointments to strengthen their voice and explain what therapy is working best for their child. Parmley has spearheaded an effort with Marion staff to make the playgrounds at two local schools wheelchair-accessible for the DSCC students and others who attend. Through her volunteer work as the Special Olympic athletic director/coach for Goreville and New Simpson Hill schools, Parmley found ways to modify equipment and activities so DSCC clients with severe disabilities are able to participate in Special Olympic events. "Working with children has always been my passion," she said. "Children with special needs provide an outlook on life we adults often overlook or take for granted."
Laura Snyder of Mid-State Special Education in central Illinois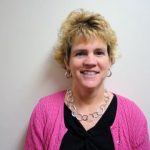 As a Transition Specialist, Snyder helps DSCC families in Montgomery and northern Macoupin counties prepare for their child's transition to adulthood. This area is mostly rural with large pockets of low-income families and limited access to transportation services and employment/community agency resources. Local DSCC families often worry their child won't have access to sufficient supports and resources as an adult. Snyder organizes an annual transition conference and agency fair each spring that addresses topics such as available home service programs, equipment loan programs, special education rights and alternative living options. She also coordinates vendor booths to give parents a "one-stop shopping locale" to learn about services and talk with providers who they would have trouble accessing otherwise.  DSCC St. Clair Regional Office staff says the information and convenience is a huge help to their families as they plan for their child's future.  "I have an opportunity to help people with disabilities become productive and integrated members of their local community," Snyder said. "I feel honored to provide assistance to students as they transition from school to their post-school plans."