Día del Niño 2014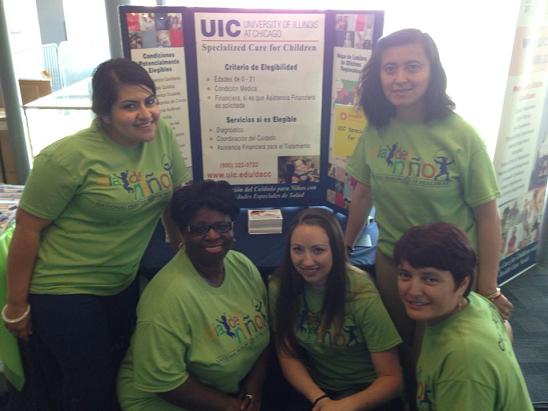 At this celebration of children, families had fun learning to be happy and healthy!
The celebration kicked off with a 2.1 mile walk from the National Museum of Mexican Art to the UIC Forum. Walkers were led by a marching band and grand marshal Ronald McDonald. At the festival, families enjoyed activities including soccer, pitching, jumping around in the bounce house and taking photos with mascots and superheroes! Other festivities included on-stage performances of live music, dance, and a bubble show.
Many exhibitors offered wellness screenings and health information. Specialized Care for Children bi-lingual staff greeted families at our information booth upstairs. We met many new families who were curious about our services. Even those who didn't need our help, wanted to share our information with friends, neighbors or co-workers who could benefit.
Check out more pictures from Día del Niño on our Facebook album!