Delivering a Tricycle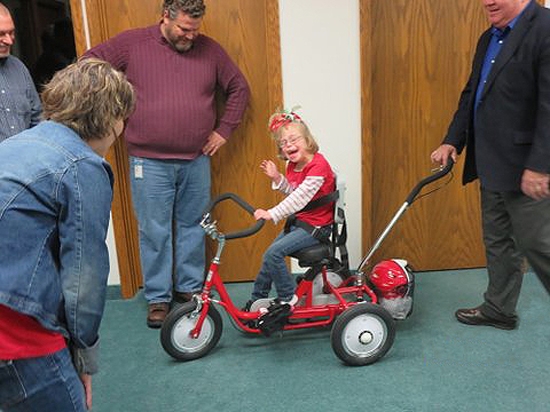 There's fun and freedom that comes with riding your own bike.
That's the feeling that AMBUCS wanted to deliver to a local family. AMBUCS is a non-profit service organization dedicated to creating mobility and independence for people with disabilities. Working together, Specialized Care for Children and the Pekin AMBUCS obtained a therapeutic tricycle.
A therapeutic tricycle is modified so more people can enjoy the bike riding experience. It can be hand and/or foot operated and is designed for riders of all ages, sizes, and varying degrees of physical ability.
The planning and coordination of all those involved were rewarded by the smiles of Kaylee and her family as she rode her new tricycle for the first time.