Autism Webinar Series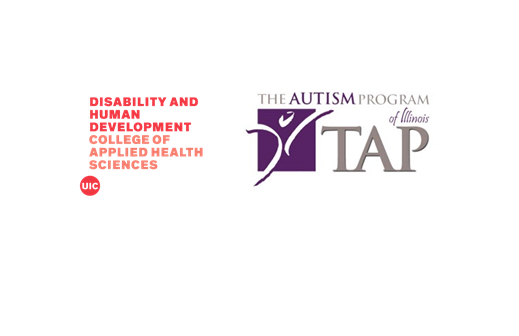 Learn from experts in the field about assistive technology, post-transition, behavior planning and early detection and intervention.
The University of Illinois at Chicago's Institute on Disability and Human Development and The Autism Program of Illinois (TAP) are kicking off a series of webinars in honor of Autism Awareness Month.
The webinars will discuss many aspects of autism, including interventions and strategies to improve quality of life and important information on the systems that affect individuals with autism spectrum disorder.
The webinars will feature experts from across the field. Continuing education units will also be available for all webinars.
To register, visit www.accessibilityonline.org/IDHD.
Schedule details are available below by topic:
Assistive Technology Series
April 10, 1-2 p.m.
"AT Tools for Independence – Electronic Aids to Daily Living"
April 29,  1-2 p.m.
"AT Communication Tools and Strategies"
May 9,  1-2 p.m.
"AT Tools and Resources for Latinx Families"
May 16, 1-1:30 p.m.
"AT Creating Individualized Communication Profiles"
(.5 continuing education units available only in conjunction with one other ATU webinar)
Post-Transition
April 11,  1-2 p.m.
"Accessing Adult Services in Illinois"
May 23, 1-2 p.m.
"What Happens after High School? Transition to College for Autistic and Disabled Youth"
May 30, 1-2 p.m.
"ABLE Accounts"
Behavior Planning
April 18,  2-3 p.m.
"Understanding and Improving Behavior: A Sensible Approach"
June 20, 1-2 p.m.
"ABA Basics: Recognizing Good and Bad Behavior Plans"
Early Detection and Intervention
June 13,  1-2 p.m.
"Early Detection of Autism"
June 27,  1-2 p.m.
"A Look at Alternative Interventions"
Questions? Please contact Susan Kahan at skahan@uic.edu.