Arc Announces Assistive Technology Program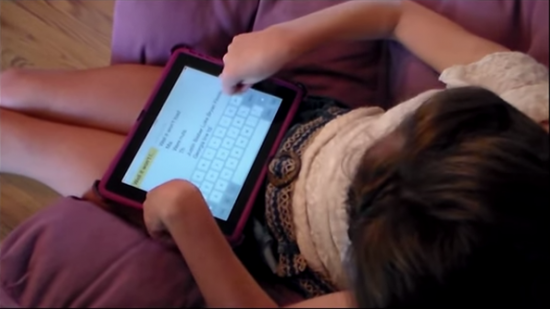 Enhance and improve quality of life through technology.
The Arc's new Assistive Technology Program can fund, or partially fund, the purchase of assistive technology for individuals with intellectual and/or developmental disabilities. Technology devices can help with communication, education, employment, and independence. One example of assistive technology is an iPad. Each family is eligible for up to $500 in funding.
To apply for the program, families must first get an evaluation from a qualified provider. Possible evaluation resources:
For children who receive therapy services in school or through early intervention, check with current providers for assistance with an evaluation/assessment.
Adults receiving agency-based services, check with your Service Facilitator at the agency or Case Manager at your Independent Service Coordination agency.
Check with your primary care physician for recommendations or assistance with the request.
Check with local providers of disability and therapy services.
Check with local hospitals and medical centers. Many have therapy services and departments.
Check with local universities to determine whether they offer these services.
The UIC Department of Disability and Human Development Assistive Technology Unit provides free Assistive Technology Assessments.  More information and contact details are available at www.uicatu.org. Referrals can be made via an e-mail to atu@uic.edu or faxed to (312) 413-3709.
If you are enrolled in either the Integrated Care Program (ICP) or the Medicare-Medicaid Alignment Initiative (MMAI) Program, you may check with the care coordinator at your managed care company. Start by calling the toll free customer service number.
The Illinois Life Span website at www.illinoislifespan.org lists service providers by Service Type, Provider Type and by County.  Please check for providers or call (800) 588-7002 for assistance.
For more information, or to apply, view the Arc's Technology Assistance Application.