Springfield Regional Office
Contact Info
3135 Old Jacksonville Rd Springfield, IL 62704-6488
P:

(217) 524-2000

TTY:

(217) 524-2011

F:

(217) 524-2020

Toll Free:

(800) 946-8468
Hours
Monday - Friday
8:00am - 4:30pm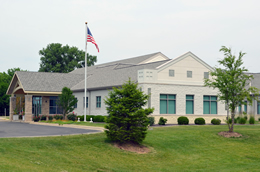 Local Resources
If you're looking for programs and services when Specialized Care for Children is closed, dial 211. United Way and PATH Crisis trained staff are available 24 hours a day, 7 days a week, 365 days a year.

Community Child Care Connection

Community Child Care Connection (CCCC) is a child care resource and referral agency that links parents, providers, employers, and the community with resources. CCCC is part of the Illinois Network of Child Care Resource and Referral Agencies. CCCC serves Christian, Logan, Macoupin, Mason, Menard, Montgomery, Morgan, Sangamon, and Scott counties.

Illinois Transition Consortium

Helps students successfully transition from school to employment by providing contacts, education, and support.

Contact by phone (618) 651-9028 or e-mail swalters@isbe.net.
Browse all Springfield resources