Springfield Regional Office
Contact Info
3135 Old Jacksonville Rd Springfield, IL 62704-6488
P:

(217) 524-2000

TTY:

(217) 524-2011

F:

(217) 524-2020

Toll Free:

(800) 946-8468
Hours
Monday - Friday
8:00am - 4:30pm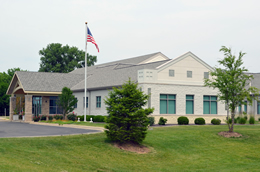 Local Resources
If you're looking for programs and services when Specialized Care for Children is closed, dial 211. United Way and PATH Crisis trained staff are available 24 hours a day, 7 days a week, 365 days a year.

Illinois Transition Consortium

Helps students successfully transition from school to employment by providing contacts, education, and supports.

(618) 651-9028
swalters@isbe.net

Mini O'Beirne Crisis Nursery Parent Support Group

Attend monthly parent support groups in Springfield, IL. Call for more information or individual support (217) 525-6800.
Browse all Springfield resources