Chicago Regional Office
Contact Info
722 W. Maxwell St.
3rd Floor, Suite 350
Chicago, IL 60607-5017
P:

(312) 433-4114

TTY:

(312) 433-4122

F:

(312) 433-4121

Toll Free:

(800) 425-1068
Hours
Monday - Friday:
8:00am - 4:30pm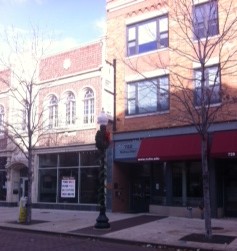 Satellite Offices
Craniofacial Clinic
Lurie Children's Outpatient Center
467 W Deming Place
Chicago, IL 60641
(312) 433-4114
2nd Wednesday each month
9:00am - 12:00pm
Rehab & Spina Bifida Clinics
Lurie Children's Hospital
2515 N Clark
Chicago, IL 60614
(312) 433-4114
Rehab 1st Wednesday each month 9:00am - 3:30pm
Spina Bifida 3rd Tuesday each month 9:00am - 12:00pm
Local Resources
Aunt Martha's Youth Service Center

Assists families and youths in crisis. Services focus on housing, relationships, homeless youth, youth needing family intervention, and counseling.

This site is a directory for locating dentists in the Chicago area.

Developmental Disabilities Family Clinic

As a part of the UIC Department of Disability and Human Development, this clinic provides comprehensive assessment and treatment services for children, adolescents, and adults with developmental disabilities.
Browse all Chicago resources