Chicago Regional Office
Contact Info
722 W. Maxwell St.
3rd Floor, Suite 350
Chicago, IL 60607-5017
P:

(312) 433-4114

TTY:

(312) 433-4122

F:

(312) 433-4121

Toll Free:

(800) 425-1068
Hours
Monday - Friday:
8:00am - 4:30pm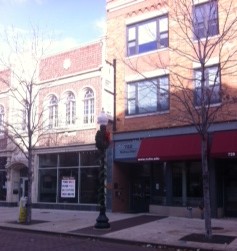 Satellite Offices
Craniofacial Clinic
Lurie Children's Outpatient Center
467 W Deming Place
Chicago, IL 60641
(312) 433-4114
2nd Wednesday each month
9:00am - 12:00pm
Rehab & Spina Bifida Clinics
Lurie Children's Hospital
2515 N Clark
Chicago, IL 60614
(312) 433-4114
Rehab 1st Wednesday each month 9:00am - 3:30pm
Spina Bifida 3rd Tuesday each month 9:00am - 12:00pm
Local Resources
Aunt Martha's Youth Service Center

Assists families and youths in crisis. Services focus on housing, relationships, homeless youth, youth needing family intervention, and counseling.

This site is a directory for locating dentists in the Chicago area.

Developmental Disabilities Family Clinic

As a part of the UIC Department of Disability and Human Development, this clinic provides comprehensive assessment and treatment services for children, adolescents, and adults with developmental disabilities.

Family Resource Center on Disabilities (FRCD)

Organized by parents, professionals, and volunteers, FRCD operates a federally funded Parent Center that provides information, training and support services.

Illinois Benefits Planning Projects City of Chicago

Works with the City of Chicago's Mayoral office for citizens with disabilities to develop programs to match peer groups of children with appropriate social, recreational, and educational programs.

(312) 746-5743

Lists many educational and other resources for parents as well as a mentoring program.

Regional Transportation Authority

Addresses accessibility issues and enables access via modifications.

Supports family-centered, researched, and effective practices in early childhood education and care.

The Chicago Lighthouse for People who are Blind or Visually Impaired

Private rehabilitation and educational facility dedicated to assisting children, youth and adults who are blind, vision impaired or multi-disabled.

Provides family play centers and toy lending libraries to improve the lives of children with special needs through the utilization of toys and play.
Browse all resources