Champaign Regional Office
Contact Info
510 Devonshire, Suite A
Champaign, IL 61820-7306
P:

(217) 333-6528

TTY:

(217) 244-8390

F:

(217) 244-4212

Toll Free:

(800) 779-0889
Hours
Monday – Friday
8:00am – 4:30pm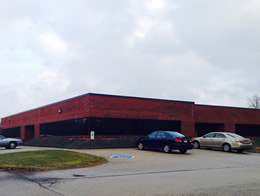 Satellite Offices
CHIC Clinic
2905 N Main Street
Decatur, IL 62526
(217) 333-6258
1st and 3rd Thursday of each month
9:00am - 3:00pm
Kankakee County Health Department
2390 W Station Street
Kankakee, IL 60901-3000
(815) 937-3560
2nd Tuesday of each month
10:00am - 2:30pm
Local Resources
If you're looking for programs and services when Specialized Care for Children is closed, dial 211. United Way and PATH Crisis trained staff are available 24 hours a day, 7 days a week, 365 days a year.

Aunt Martha's Youth Service Center

Assists families and youths in crisis. Services focus on housing, relationships, homeless youth, youth needing family intervention, and counseling.

Kruger's ATA Martial Arts Programs

Kruger's ATA Martial Arts maintains that Every Child Is A Winner and Every Child Is Special. Kruger's ATA teaches by that every day. They help their students learn to set goals, and challenge them both mentally and physically.

Services of Will, Grundy & Kankakee Counties, Inc. (CFC #15) Early Intervention

Provides resources and support for children 0-3 with developmental disabilities in Grundy, Kankakee, and Will Counties.

2300 Glenwood Avenue
Joliet, IL 60436

(888) 329-0633

Special Opportunities Available in Recreation (SOAR)

SOAR is a community-based therapeutic recreation program. Leisure, social and developmental skills are emphasized to promote the highest level of recreation participation possible.

Check the website for eligibility, transportation options, and the calendar of events.

Variety – The Children's Charity

Variety has programs and events and offers children with disabilities durable medical equipment if it's too costly for a family to afford and is not covered by insurance.
Browse all resources