Meet DSCC's New Family Liaison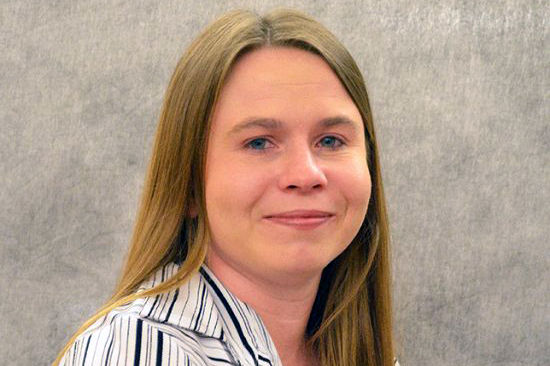 Violet Wiker will build relationships and give families a voice.
Executive Director Thomas Jerkovitz is pleased to introduce Violet Wiker as the new Family Liaison for the University of Illinois at Chicago's Division of Specialized Care for Children (DSCC).
"Families should be partners in all aspects of their child's health care, and their input is critical to help us strengthen this partnership," he said. "Violet is a dedicated professional who will do a wonderful job connecting with families."
Violet has worked at DSCC for three years. She first started as a Program Coordinator Assistant for both the Core and Home Care programs in the Springfield Regional Office. Violet later was promoted to the role of Medical Social Associate, providing care coordination services to families with children that have special healthcare needs.
As Family Liaison, Violet will help DSCC staff and administration better understand the needs of the families they serve. She also will reinvigorate the Family Advisory Council, a group of family members from across the state who meets periodically to give their perspective on DSCC's planning, implementation and evaluation of care coordination activities.
"Building relationships with people is what I find most rewarding," she said.
Violet will travel all over the state to meet with families and community members and will use electronic, social and traditional media to keep parents informed of DSCC updates. She will also conduct education programs for both families and DSCC staff.