The Barrientos Family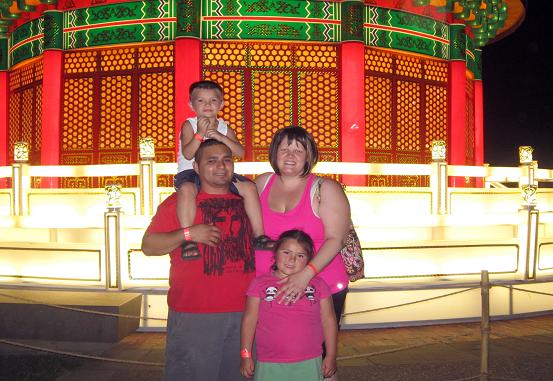 "Looking back, I wish we'd have chosen to work with Specialized Care for Children from the very first. It just didn't sink in to me, how much they could help..."
— Sara Barrientos
"…Specialized Care for Children will help us find the resources we need…"
Sara remembers first hearing about Specialized Care for Children at the hospital when her son, Christopher (C.J.), was born with cleft lip and palate. "I was overwhelmed with C.J's diagnosis and care issues when he was born," Sara says. "Looking back, I wish we'd have chosen to work with Specialized Care for Children from the very first. It just didn't sink in to me, how much they could help C.J. and our family."
Learning how to care for their infant son's cleft lip and palate issues was a growing challenge. The Barrientoses were finding out how complex it was to find the right providers for C.J.'s diagnosis, determine what surgeries he needed, and make sure all medical, provider, financial, and insurance records were being tracked and saved.
About the time C.J. was pre-school age, Sara took him to a head, neck and throat clinic. In the course of that clinic visit, Sara heard about Specialized Care for Children for the second time.
"We like knowing that Specialized Care for Children will help us find the resources we need when necessary," Sara explains. "Now that C.J.'s surgeries are behind us, he receives speech therapy. Specialized Care for Children has helped supplement our co-pays and deductibles and we know C.J's ongoing speech services will be covered."
"Without help, we'd never have been able to afford C.J.'s augmentative device. It's basically a computer and touch screen that assists him with communicating with his teacher and classmates," Sara explains.
Our Program Coordinator Assistant, Kathy Thomas, calls us to check up on C.J.," Sara says. "I know every time I call her, she knows exactly who I am. That brings comfort to me, because I know we are not 'just another family.'"