South Cook County Regional Office
Contact Info
6160 S. East Avenue, Suite 400 Hodgkins, IL 60525-4125
P:

(708) 482-0633

TTY:

(708) 482-1103

F:

(708) 482-2629

Toll Free:

(800) 425-5454
Hours
Monday - Friday
8:00am - 4:30pm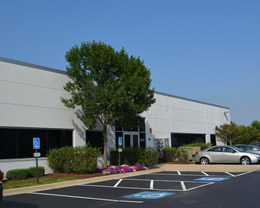 Local Resources
Aunt Martha's Youth Service Center

Assists families and youths in crisis. Services focus on housing, relationships, homeless youth, youth needing family intervention, and counseling.

Community Nurse Health Center provides primary medical care and dental care. Services are available to all families and individuals regardless of your insurance status or ability to pay. A sliding fee is available for low-income and uninsured individuals. Medicaid is accepted.

Developmental Disabilities Family Clinic

As a part of the UIC Department of Disability and Human Development, this clinic provides comprehensive assessment and treatment services for children, adolescents, and adults with developmental disabilities.

Family Resource Center on Disabilities (FRCD)

Organized by parents, professionals, and volunteers, FRCD operates a federally funded Parent Center that provides information, training and support services.

Midwestern University Dental Clinic

The Midwestern University's Dental Institute provides excellent care, while teaching the dentists of tomorrow, at affordable prices.

555 31st Street
Downer's Grove, IL 60515

Call (630) 743-4500 to schedule an appointment.

Regional Transportation Authority

Addresses accessibility issues and enables access via modifications.

Offers a sheltered workshop environment where people work with supervision in a supportive setting.

Services of Will, Grundy & Kankakee Counties, Inc. (CFC #15) Early Intervention

Provides resources and support for children 0-3 with developmental disabilities in Grundy, Kankakee, and Will Counties.

2300 Glenwood Avenue
Joliet, IL 60436

(888) 329-0633

The Chicago Lighthouse for People who are Blind or Visually Impaired

Private rehabilitation and educational facility dedicated to assisting children, youth and adults who are blind, vision impaired or multi-disabled.

Will County Health Department

Provides comprehensive public health programs and primary health care and dental services for medically under-served residents.

(815) 727-8480

Will-Grundy Center for Independent Living

Supports independence and helps locate and secure housing in an appropriate setting.
Browse all resources