Rockford Regional Office
Contact Info
State Regional Office Building
4302 N. Main Street, Room 106
Rockford, IL 61103-1209
P:

(815) 987-7571

TTY:

(815) 987-7995

F:

(815) 987-7891

Toll Free:

(800) 651-9319
Hours
Monday - Friday
8:00 am - 4:30pm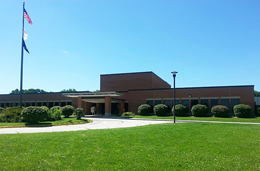 Satellite Offices
Laremont School
18182 W Gages Lake Road
Gages Lake, IL 60030
Contact: Kristina Marquez
(847) 223-8191
Call for Clinic Dates
10:00am - 2:00pm
Options & Advocacy
365 Millenium Drive, Suite A
Crystal Lake, IL 60012
Contact: Doug Kutzer
(815) 987-7571
Last Tuesday of even months
9:00am - 12:00pm
Local Resources
If you're looking for programs and services when Specialized Care for Children is closed, dial 211. United Way and PATH Crisis trained staff are available 24 hours a day, 7 days a week, 365 days a year.

Informational Classes by Advocate Lutheran General Hospital

The hospital offers a broad range of informative classes such as gluten-free cooking and how illness impacts teenagers.
Browse all resources