Rock Island Regional Office
Contact Info
4711 44th Street, Suite 1
Rock Island, IL 61201-7169
P:

(309) 788-4300

TTY:

(309) 788-6443

F:

(309) 788-7780

Toll Free:

(800) 651-9526
Hours
Monday - Friday
8:00am - 4:30pm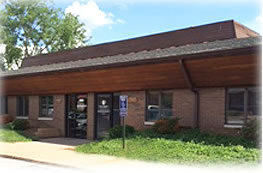 Local Resources
If you're looking for programs and services when Specialized Care for Children is closed, dial 211. United Way and PATH Crisis trained staff are available 24 hours a day, 7 days a week, 365 days a year.

Arena of Dreams Therapeutic Center

The Arena of Dreams, located in Hanover IL., is a therapeutic recreation center for children, teens and adults with disabilities and additional needs. The facility offers therapies such as equine therapy, therapeutic horseback riding, hydrotherapy, sound therapy and sensory therapy.  The Arena, located on 20 acres of land with trails and fields, also has an indoor swimming pool, an indoor and outdoor riding arena, a new sensory room, recreation and arts and crafts room.

A Federal protection and advocacy system for Illinois citizens with disabilities. They offer self advocacy training, one-on-one self advocacy assistance, legal and public policy advocacy. Visit the website to find local offices.
Browse all Rock Island resources