Marion Regional Office
Contact Info
State Regional Office Building
2309 W. Main Street, Suite 119
Marion, IL 62959-1196
P:

(618) 997-4396

TTY:

(618) 993-2481

F:

(618) 993-8929

Toll Free:

(800) 451-0464
Hours
Monday - Friday
8:00am - 4:30pm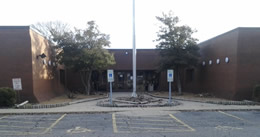 Local Resources
If you're looking for programs and services when Specialized Care for Children is closed, dial 211. United Way and PATH Crisis trained staff are available 24 hours a day, 7 days a week, 365 days a year.

Southern Illinois community resource directory! AccessSI lists over 1010 agencies and organizations that provide services for southern Illinois counties.

Epilepsy Foundation of Greater Southern Illinois

The Epilepsy Foundation of Greater Southern Illinois offers a Pediatric Seizure Clinic that provides low cost neurological evaluations by appointment to clients up to age 18 who have a possible or diagnosed seizure disorder. Referrals are accepted from physicians, social service agencies, school personnel, and family members.  More information about this clinic and other available services can be found on their web site.
Browse all Marion resources